The Unterstützungshubschrauber Tiger (UTH, german for Support Helicopter Tiger ) is the multi-role fire support variant for the German Army also known as the PAH-2.

Unlike the HAP version, it has no integrated gun turret and another noticeable difference is the use of a mast-mounted sight which contains the infrared and TV cameras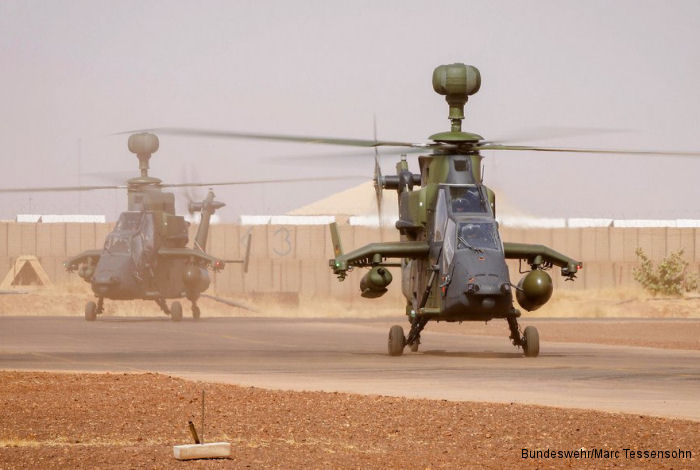 German Army Tigers Arrived to Gao in Mali, 25-Mar-17 :

After being transported to Mali by AN-124 as part of MINUSMA, the first two of four German Army's Tiger attack helicopters self deployed 1000 km north of the Capital to their area of operations.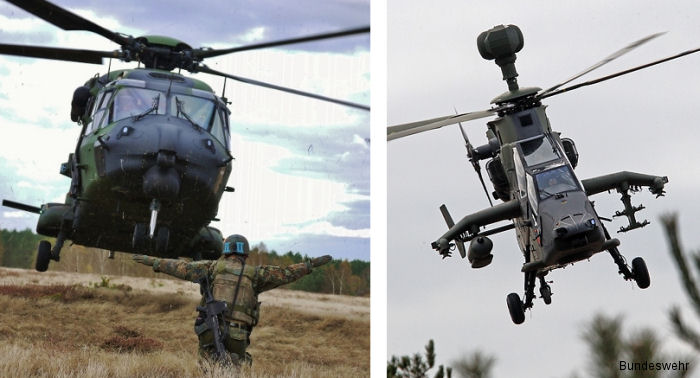 Germany Deploying Helicopters in Mali, 12-Jan-17 : The German Army deploying 4 NH90 and 4 Tiger helicopters to Mali under UN Mission MINUSMA replacing Dutch Chinook and Apaches. Will remain in country until Mid-2018.
List of Operators of Eurocopter UH Tiger
From
Organisation with model UH Tiger
2003






Construction Numbers on database of UH Tiger