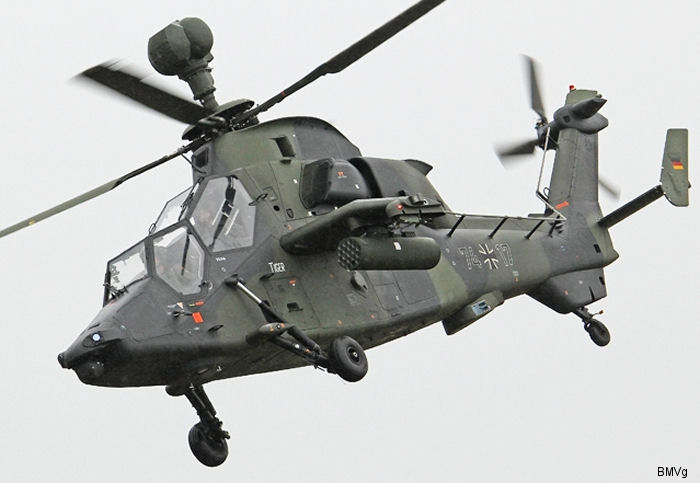 CAE, December 15, 2014 - Montreal, Canada - CAE today announced that is has won a series of contracts during its fiscal year 2015 third quarter including one to conduct a training needs analysis study for the German-French Tiger Helicopter Technical School.

The Organisation conjointe de coopération en matière d'armement (OCCAR-EA), a European organization responsible for managing the through-life support of cooperative European defence programs, has awarded CAE a contract for the analysis of training needs for the German-French Tiger Helicopter Technical School located in Fassberg, Germany.

The technical school is responsible for the theoretical and practical training of Tiger helicopter maintenance technicians.

As part of the training needs analysis study, CAE will evaluate the current technical training program and recommend prospective academic and synthetic training solutions to enhance the technical training currently provided for all variants of the Tiger attack helicopter.

CAE is a global leader in providing comprehensive training solutions based on world-leading simulation technology and integrated training services. The company employs 8,000 people at more than 160 sites and training locations in 35 countries. Our vision is to be our customers' Partner of Choice and we take a long-term approach to customer relationships. We offer our civil aviation and defence and security customers a complete range of highly innovative product, service and training centre solutions designed to help them meet their mission critical needs for safety, efficiency and readiness. We provide similar solutions to customers in healthcare and mining. CAE has the largest installed base of civil and military flight simulators, supported by a range of after-sales services, and has been serving the needs of its customers for nearly 70 years. We have the broadest training services network in the world and offer civil aviation, military and helicopter training services in 67 locations worldwide and train more than 120,000 civil and military crewmembers annually.
Location :

Fassberg
UH Tiger in

Heeresflieger
OCCAR