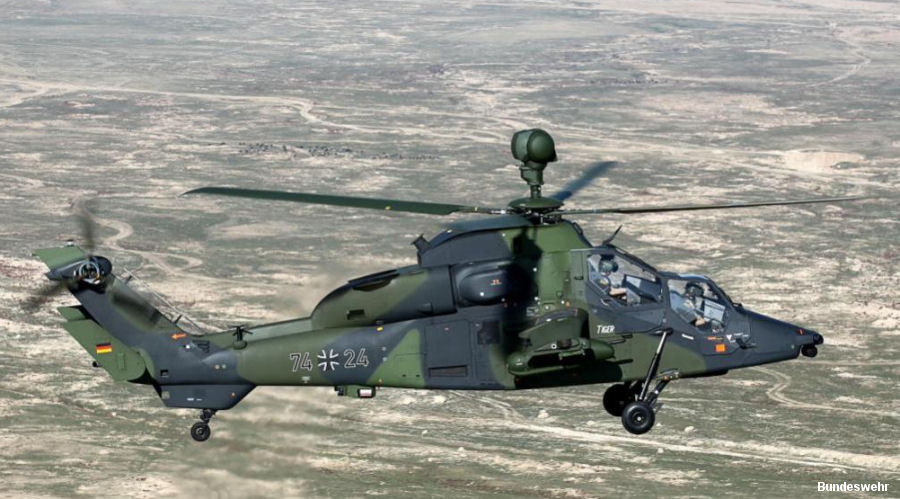 Germany originally ordered 80
UHT
( Unterstützungshubschrauber Tiger ) to replace the
PAH-1
but the program suffered delays and technical problems. As of 2011, the orders have been cut to 40 with 27 already delivered by September 2012
Between 2011 and 2014, Airbus Donauworth delivered 12 upgraded helicopters under ASGARD (Afghanistan Stabilization German Army Rapid Deployment) contract with engine sand filters, additional ballistic protection, mission data recorder and enhanced communication equipment for multinational missions.
The entire remaining Tiger fleet was grounded on 2 Aug 2019. A programme of inspection and replacement of titanium bolts in safety critical areas was instigated. Airframes were being returned to service after they had been through the programme. Bolts in non-safety critcal areas were to be replaced as part of normal line maintenance.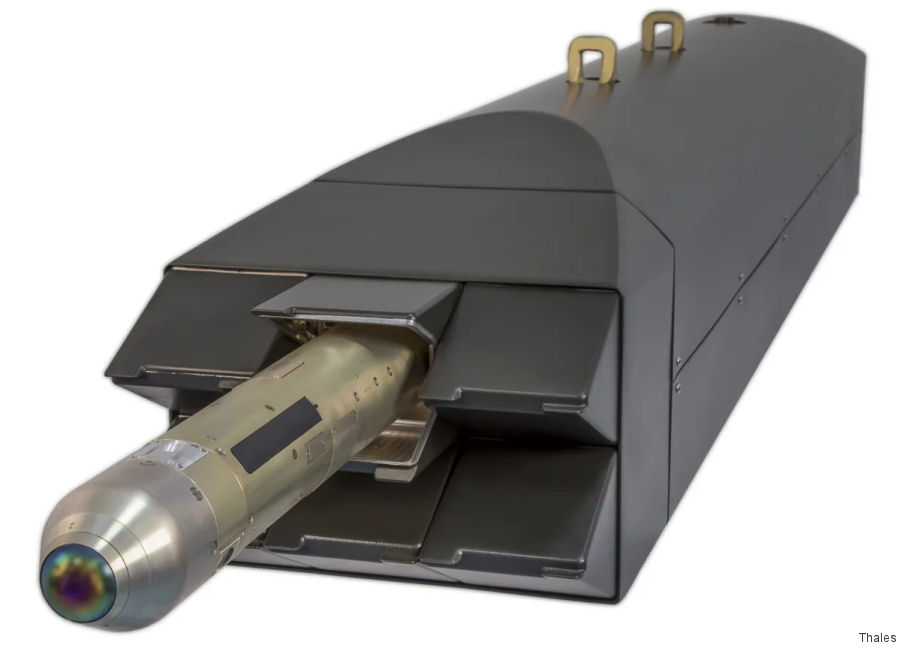 Modular 70mm Launcher for Tiger Mk3, 18-Nov-20 : #rockets Thales and Rheinmetall unveil latest-generation digital 70 mm rocket launcher for German Army upgrade program of Tiger Mk III gunship helicopters with "Lock On Before Launch" function for higher reliability and reducing risks to the target surrounding area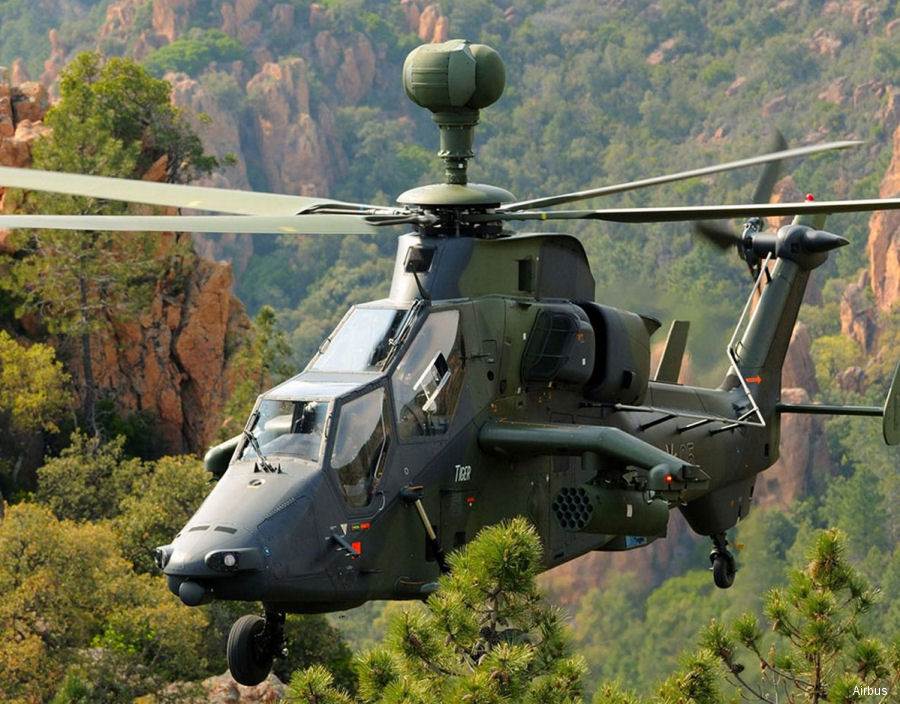 Airbus Global Support Contract for Tiger, 03-Dec-19 : #Tiger OCCAR (Organisation Conjointe de Coopération en matière d'Armement / Organisation for Joint Armament Co-operation) signed long-term support contract for Tiger helicopters of France, Germany and Spain armies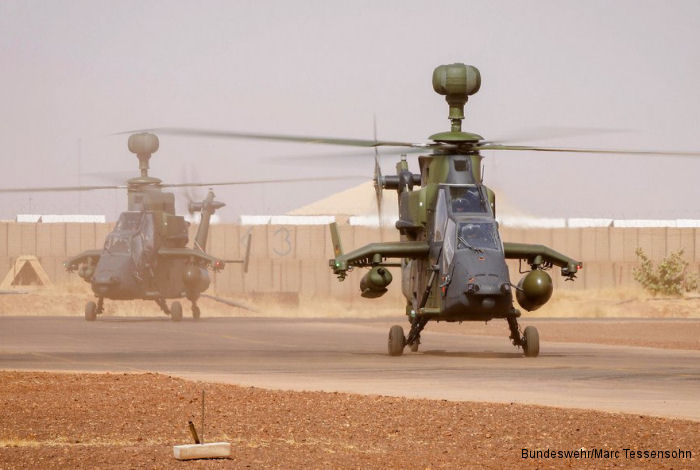 German Army Tigers Arrived to Gao in Mali, 25-Mar-17 :

After being transported to Mali by AN-124 as part of MINUSMA, the first two of four German Army's Tiger attack helicopters self deployed 1000 km north of the Capital to their area of operations.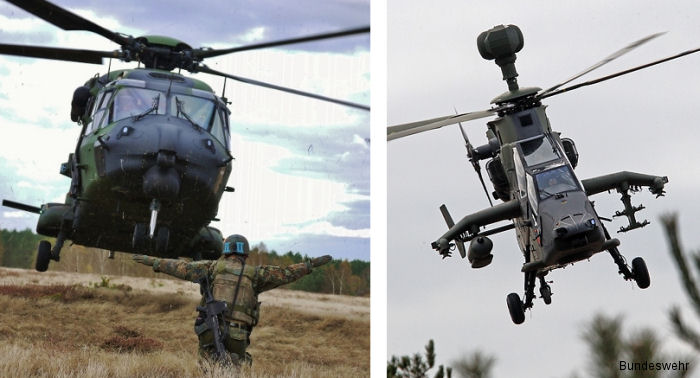 Germany Deploying Helicopters in Mali, 12-Jan-17 : The German Army deploying 4 NH90 and 4 Tiger helicopters to Mali under UN Mission MINUSMA replacing Dutch Chinook and Apaches. Will remain in country until Mid-2018.