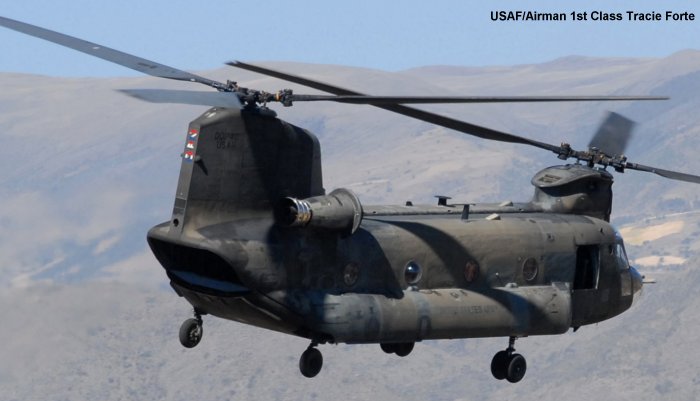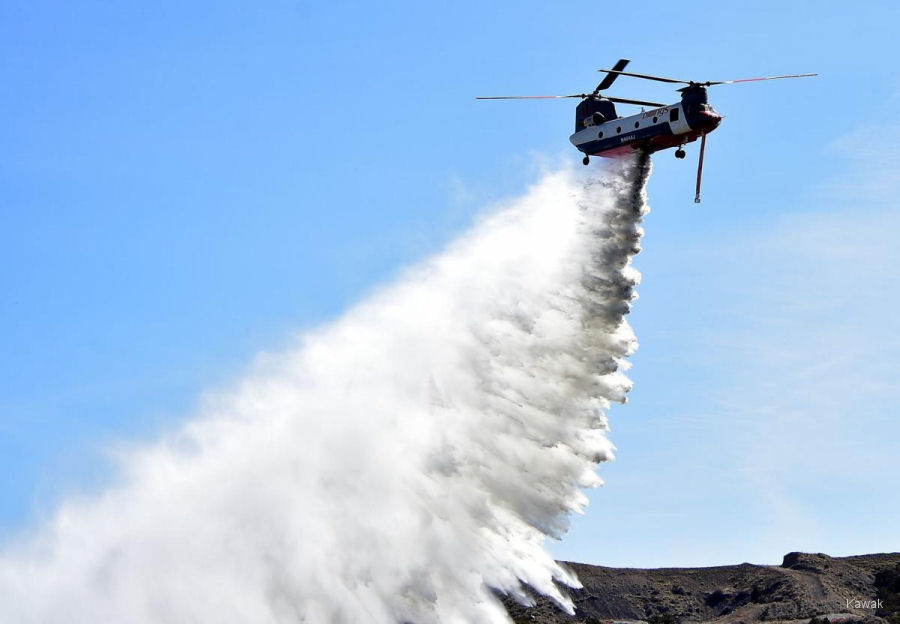 STC for Kawak New Chinook Water Tank, 06-Jun-18 : #firefighting Kawak from Bend, Oregon received FAA Supplemental Type Certification (STC) for its CH-47D Chinook aerial liquid delivery system (ALDS) and auxiliary hydraulic system.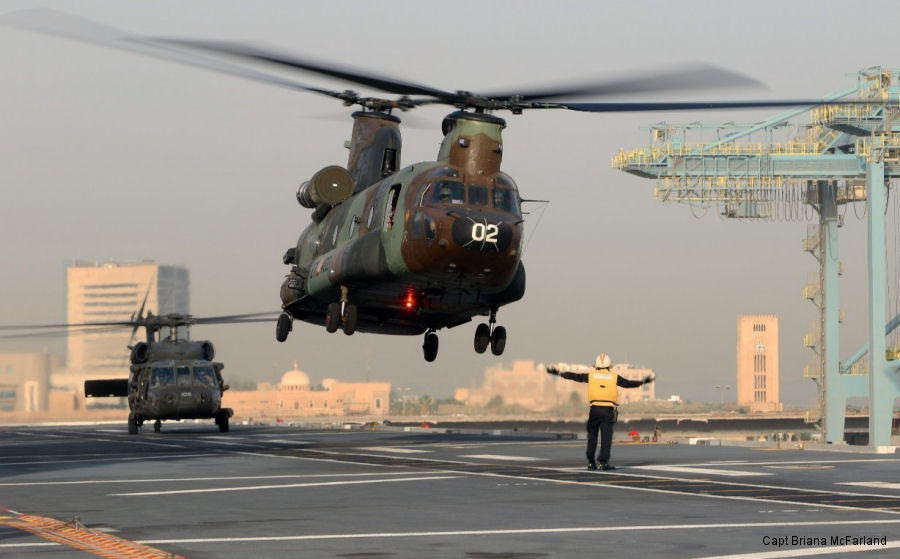 Spanish Army Helicopters Arrived to Kuwait, 30-May-18 :

#deployment Spanish assault ship Juan Carlos I (L-61) arrived to Kuwait with Army Chinook and Cougar Helicopters and were received by the US Army 449th Combat Aviation Brigade at Camp Buehring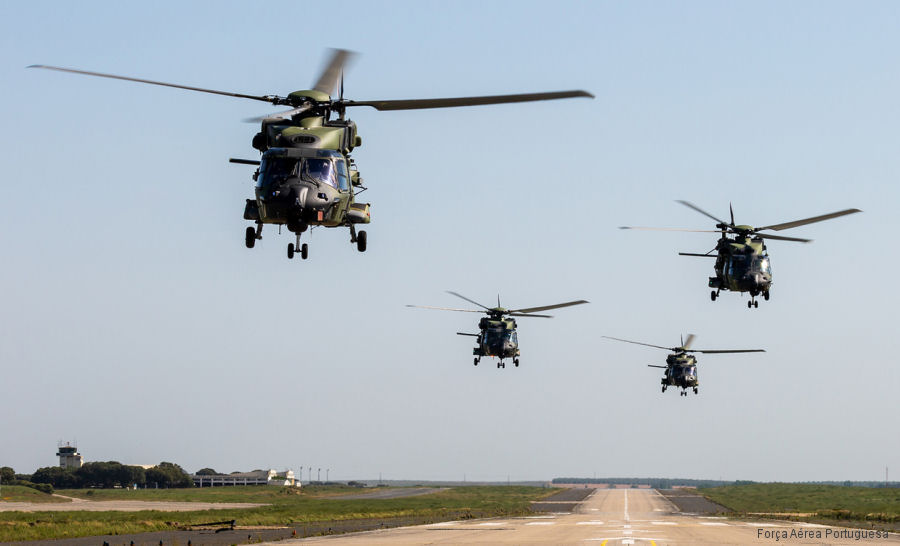 Hot Blade 2018 in Portugal, 08-May-18 : Portugal hosting for 4th time the European Defence Agency (EDA) helicopter exercise Hot Blade. 12th edition take place at Beja May 7-23 with Belgium, Germany, Hungary, Slovenia and the Netherlands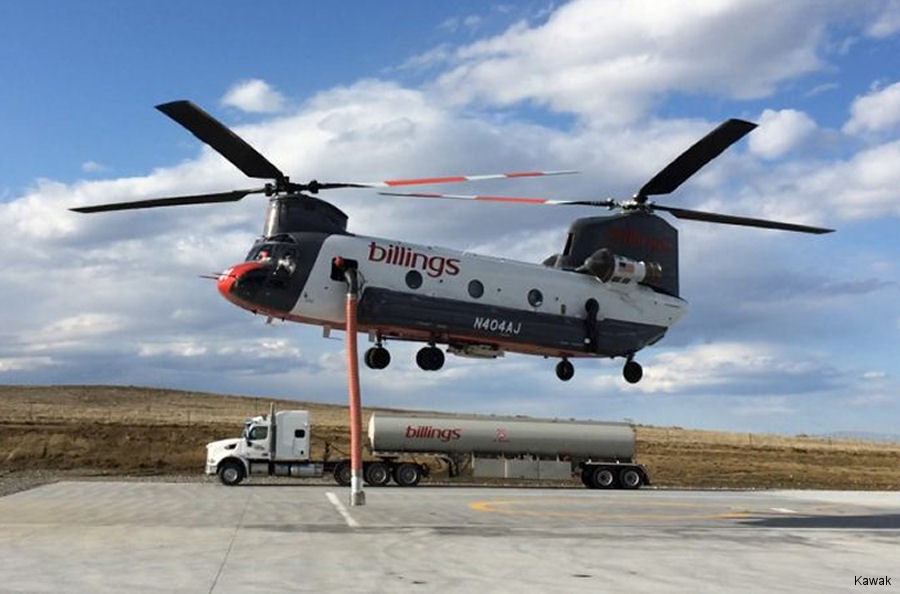 Water Tanks for Billings Flying Service Chinooks, 25-Apr-18 :

#firefighting All of us at Kawak Aviation are very happy to see the results of our efforts to design, manufacture, test, and now see completed FAA flight testing of this new Chinook CH-47 fire fighting system for our customer Billings flying service.
List of Operators of Boeing CH-47D Chinook
| | |
| --- | --- |
| From | Organisation with model CH-47D Chinook |
| 1982 | |
| 1989 | |
| 1991 | |
| 1993 | |
| 1995 | |
| 1996 | |
| 2008 | |
| 2014 | |
| 2015 | |
Construction Numbers on database of CH-47D Chinook