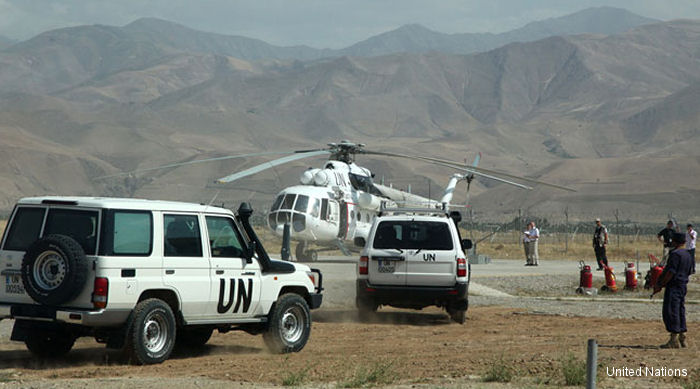 The UN Humanitarian Air Service,
UNHAS
, seeks to deliver safe, reliable, cost-efficient and effective common air services to the humanitarian community. As of 2017 is operating in Afghanistan, Chad, Central African Republic, Democratic Republic of Congo (DRC) Ethiopia, Mali, Mauritania, Niger, Somalia/Kenya, South Sudan, Sudan and Yemen.
Rotary wing aircraft formed
UN Flights
as integrated units of the different missions around the world including Cyprus, Lebanon, Haiti, Congo, etc.
Aircraft are provided by many Armed and Security Forces but private companies also provide services to the UN including :
-
Guardian Helicopters
-
Starlite
-
UTAir
Model Types