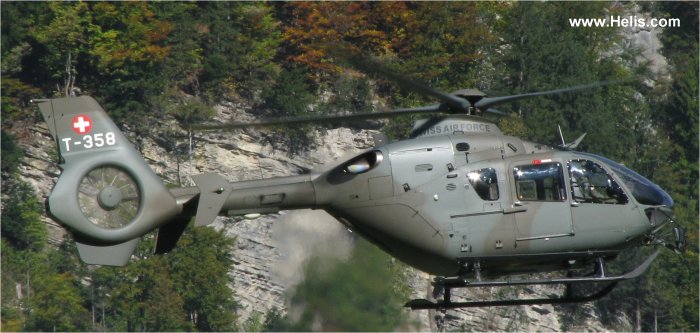 First order for 18 EC635 placed in 2006, to replace the
Alouette III
. The deal included an industrial exchange element; the first two airframes were built by Eurocopter, with the remaining 16 of the first batch completed by
RUAG Aerospace
in Alpnach. Deliveries began in 2008.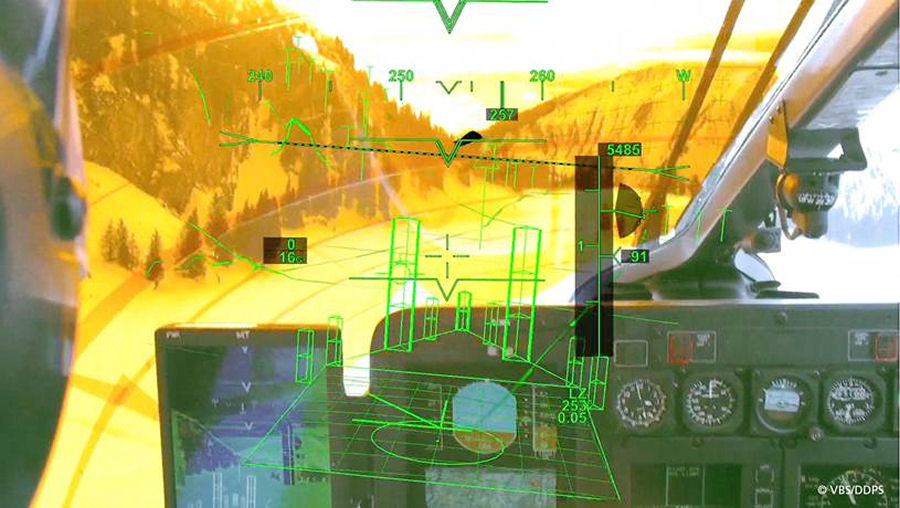 Swiss EC635 at NATO DVE Flight Trials, 20-Mar-17 : RUAG Aviation integrated a pilot assistance and helicopter safety solution on the Swiss Air Force EC635 for NATO Degraded Visual Environments (DVE) trials held at Alggialp last February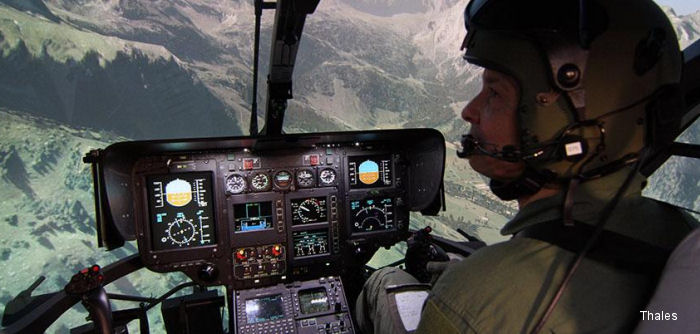 Thales EC635 simulator for Swiss Air Force, 13-Dec-13 : Thales is pleased to announce that the EC635 helicopter Full Flight Mission Simulator (FFMS) delivered to the Swiss Air Force has achieved JAR FSTD-H* Level D certification issued by Switzerland's Federal Office of Civil Aviation (FOCA).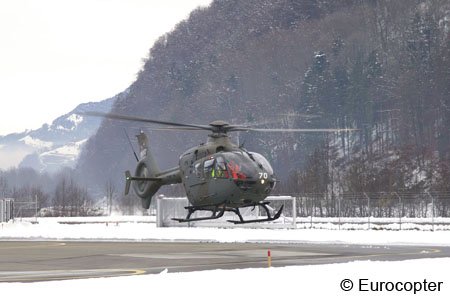 Swiss Air Force receives 20th EC635, 22-Dec-09 : Marignane, The Swiss federal procurement, technology and real estate competence centre, armasuisse, handed over the last of 20 EC635 helicopters to the Swiss Air Force. The delivery took place on December 17 at the Alpnach facility of RUAG Aerospace where the Eurocopter-licensed final assembly line for the Swiss EC635s is based. The Swiss Light Transport and Training Helicopter (LTSH) programme is thus completed on time and on quality.