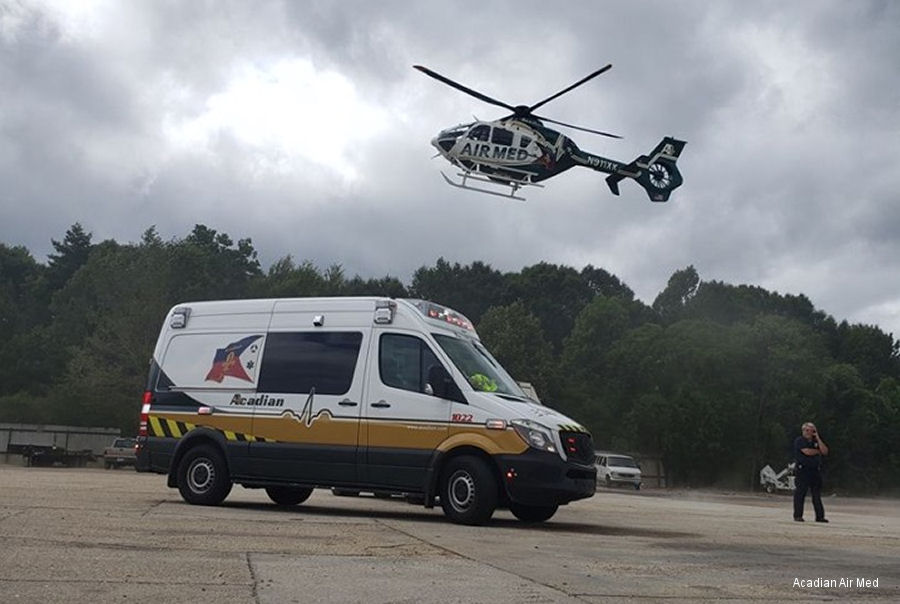 Acadian Air Med, July 27, 2019 - Acadian Air Med, a division of Acadian Ambulance Service, has achieved accreditation from the Commission on Accreditation of Medical Transport Systems (CAMTS).

This accreditation is the gold standard for air ambulance services in the United States.

The CAMTS accreditation standards address issues of patient care and safety in rotor wing services providing critical care transports. Each standard is supported by measurable criteria to measure a program's level of quality. They are periodically revised to reflect the dynamic, changing environment of medical transport with considerable input from all disciplines of the medical profession and serve as a marker of excellence for federal, state and local governmental agencies, as well as private agencies and to the general public.

Acadian Ambulance Service is also accredited by the Committee on the Accreditation of Ambulances Services (CAAS). That accreditation is achieved through maintaining the absolute highest standards in training, equipment, protocols and patient care.

Acadian is one of the few services in the nation to receive accreditation from both CAMTS and CAAS, the ambulance industry's leading accreditation agencies.

"When we started Acadian Ambulance in 1971, our mission was to provide exceptional prehospital medical care and transportation to our local community. Over the years, we've remained focused and dedicated to that mission as we have grown to become the largest employee-owned ambulance service in the United States. These prestigious accreditations are a testament that we continue to fulfill our mission by maintaining the highest standards in the country and providing the absolute best in EMS care for the communities we serve," said Acadian Chairman & CEO Richard Zuschlag.

As part of the accreditation criteria, all Air Med flights are staffed with a certified flight paramedic and a certified flight RN.

Acadian Air Med was founded in 1981 and currently operates a fleet of 11 medically configured helicopters and five fixed-wing aircraft from bases strategically located throughout Louisiana and Southeast Texas.

Acadian Air Med
State of Louisiana
CAMTS
EC135 in

Metro Aviation