Abu Dhabi Aviation Over 1 Million Hours with Bell


Abu Dhabi Aviation is the largest Bell commercial helicopter operator in the Middle East, now operating 27 412 and 7 212, has achieved over 1 million flight hours
Dubai Airshow 2017

Bell Helicopter, November 12, 2017 - For a booming economy with 40% of its gross domestic product comprised of oil and gas output, United Arab Emirates relies on various resources to support their highest earning industry, including Bell helicopters.

Our customers support this thriving industry by transporting oil and gas employees to and from rigs in the Arabian Gulf.

Abu Dhabi Aviation (ADA) serves as an example of an offshore transportation charter company that achieved many milestones in its region. This customer is the largest commercial helicopter operator in the Middle East and has achieved over 1 million flight hours. With 27 Bell 412 and 7 Bell 212 helicopters, the company's continuous support of the oil and gas industry in the Middle East is evident through their accomplishments.

ADA works on a global scale, supporting on and offshore oil production and mining exploration in Ethiopia, India, Brazil, Indonesia, Madagascar and Papua New Guinea with hopes to expand to South America. They continue to share their aircraft and safety expertise and recently developed their own Bell 412 simulator to serve as a primary training center in the Middle East.

This busy aviation company continues to expand the versatility of helicopters throughout the Middle East by providing more than offshore transport. In the Yemen, ADA supports other telecommunications operations. In the UAE, their aircraft assist with crop spraying. The helicopters were instrumental to disaster relief in Pakistan and ADA also carries out healthcare emergency medical service (HEMS) missions all throughout the Middle East. Look out for Abu Dhabi Aviation and Bell Helicopter at the 2017 Dubai Air Show.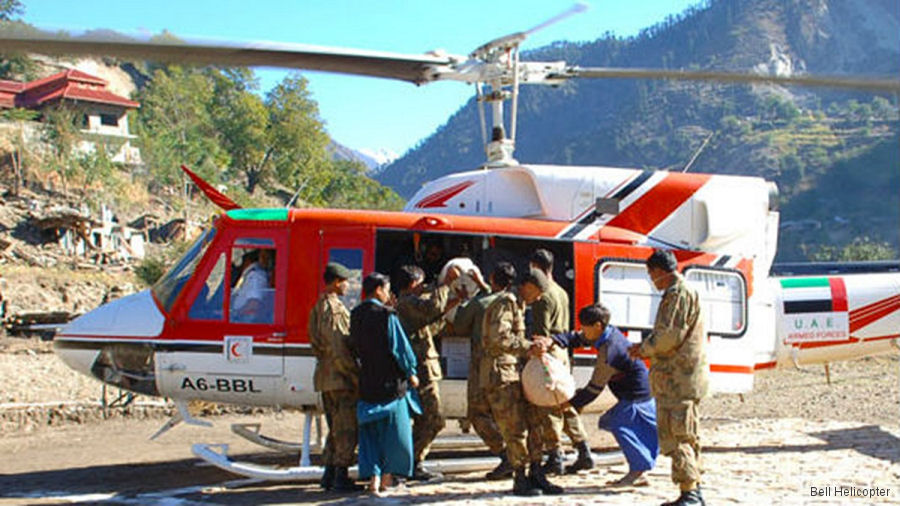 This article is listed in :


Abu Dhabi Aviation
Oil and Gas Industry in

United Arab Emirates