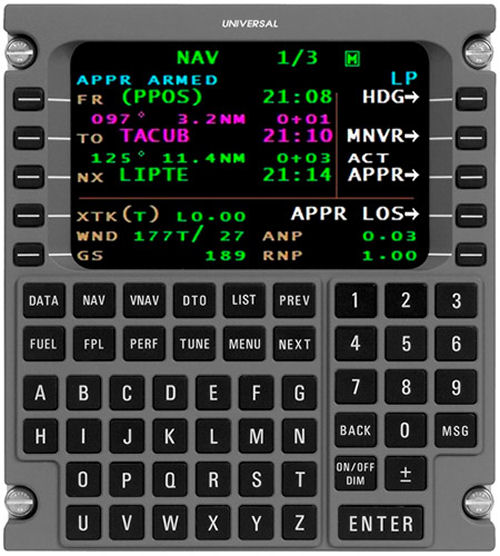 Universal Avionics, February 26, 2018 - Tucson, AZ - Universal Avionics has received FAA Technical Standard Order (TSO) authorization for the company's new Flight Management System (FMS)/Multi-Missions Management System (MMMS) software version SCN 1002.0/1102.0.

With the introduction of this software, helicopter operators can now take advantage of Localizer Performance (LP) Level of Service (LOS) approaches and a Transition to Hover search pattern.

"We are continuing to evolve our FMS to better support the rotorcraft community," said Robert Clare, Universal Avionics Director of Sales. "With the release of software version SCN 1002, we have implemented two significant functions that will provide additional flight capabilities to our customer base," he added.

The LP approach marks the fourth LOS supported by Universal Avionics Satellite-Based Augmentation System (SBAS)-FMS. The best approach LOS (lowest minimum decision height) is automatically selected by the FMS or the pilot may manually select an available approach LOS after FMS approach arming/before the Final Approach Fix (FAF) is sequenced. This added capability allows operation of LP approaches for 655 charted procedures serving 495 U.S. airports, with more being added each month by the FAA.

The Transition to Hover feature allows pilots to mark a target, and the FMS provides an automatic downwind leg with a course reversal. This positions the helicopter to a point where it transitions down and decelerates to a stable hover downwind of the target. Transition to Hover allows a hands-free operation for the crew, allowing them to focus on other mission critical tactics.

To learn more, visit Universal Avionics booth number N4421 during the Helicopter Association International's (HAI) 2018 Heli-Expo.

About Universal Avionics: Universal Avionics is a leading manufacturer of innovative avionics systems offered as retrofit and forward-fit solutions for the largest diversification of aircraft types in the industry. Markets served include Business, Helicopter, Airline (regional/commercial), Government/Military, Special Missions, and OEM.

UASC

Universal Avionics
State of Arizona

FAA
Federal Aviation Administration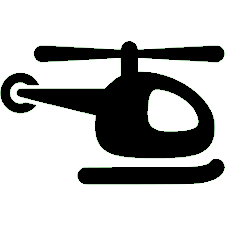 Helicopters Software