Russian Helicopters, January 04, 2014 - Moscow - A Ka-32A11BC helicopter built by Russian Helicopters, a subsidiary of Oboronprom, part of Rostec State Corporation, played a key role in evacuating passengers from the Akademik Shokalskiy research vessel.

On January 2 the helicopter, based on the Chinese icebreaker Xue Long, successfully completed an operation to evacuate passengers from the ship, which had been trapped in sea ice about 1,500 nautical miles from the coast of Australia since December 24th.

Russian-built helicopters including the Ka-32 and Mi-8/17 series are operated intensively in both the Arctic and Antarctic, flying from both land- and ship-based platforms to supply polar stations, to transport cargo and passengers, and for search-and-rescue missions. In remote locations with harsh climatic conditions, helicopters are the quickest and most efficient means of transport. Ka-32 and Mi-8/17 series helicopters can operate down to temperatures of minus 50 degrees Celsius, can be stored outdoors and have earned a reputation for reliability, efficiency and safety.

Two icebreakers – the Chinese Xue Long and Australian Aurora Australis – had attempted unsuccessfully to reach the Akademik Shokalskiy, after which it was decided to evacuate the passengers. A Ka-32A11BC operated by the Chinese State Oceanic Administration and based on the Xue Long was despatched to their aid.

The Ka-32A11BC made five flights to evacuate groups of passengers, and made two additional trips to retrieve their luggage and equipment from the expedition to the Aurora Australis. In total 52 people were evacuated, including tourists and scientists, in an operation lasting about four and a half hours. A crew of 22 remained on board the Akademik Shokalskiy, with enough provisions to see out the ship's remaining time trapped in the ice.

The medium multirole Ka-32A11BC was designed by the legendary Kamov Design Bureau, a Russian Helicopters company, and is in serial production at Kumertau Aviation Production Enterprise. It can be deployed to fly special search-and-rescue missions and assist in construction work, as well as cargo-carrying inside the cabin or on an external sling, logging, evacuation of sick and wounded persons, and routine patrolling and special-forces operations.

The Ka-32A11BC developed from naval Ka-27PS, and has inherited the finest characteristics of its predecessor. It can operate efficiently in low temperatures and high humidity, and is highly resistant to the aggressive effects of naval environment. The Ka-32A11BC's capabilities allow it to fly missions in highly turbulent conditions and storm-force winds, while its coaxial rotors provide high-precision hovering and manoeuvrability and the ability to land in small spaces, which is particularly important as a ship-based helicopter. It can fly search-and rescue missions in critical situations, and is an acknowledged leader in its class. Today the Ka-32A11BC operates successfully in more than 30 countries.

Russian Helicopters, JSC is a subsidiary of UIC Oboronprom, which in turn is a part of State Corporation Rostec. It is one of the global leaders in helicopter production and the only helicopter design and production powerhouse in Russia. Russian Helicopters is headquartered in Moscow. The company comprises five helicopter production facilities, two design bureaus, a spare parts production and repair facility, as well as an after-sales service branch responsible for maintenance and repair in Russia and all over the world. Its helicopters are popular among Russian ministries and state authorities (Ministry of Defence, Ministry of Internal Affairs, Emergency Control Ministry), operators (Gazpromavia, UTair), major Russian corporations. Over 8000 helicopters of Soviet/Russian make are operated in 110 countries worldwide. Traditionally the demand is highest in the Middle East, Africa, Asia-Pacific, Latin America, Russia, and CIS countries. Russian Helicopters was established in 2007. In 2012 its IFRS revenues increased 21% to RUB 125,7billion. Deliveries reached 290 helicopters.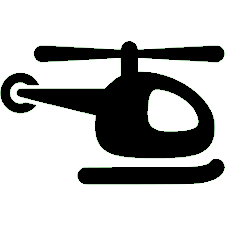 Aircraft mentioned in this article :
Ka-32A11BC B-7817 ( Chinese State Oceanic Administration )


Ka-32A11BC in

CHINARE