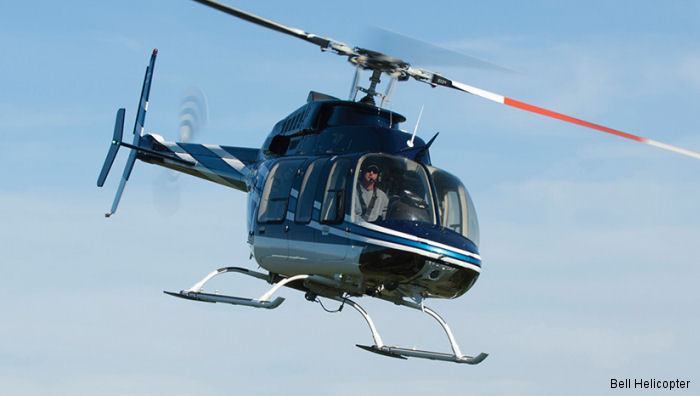 Bell Helicopter, May 20, 2015 - Geneva, Switzerland – Bell Helicopter, a Textron Inc. company, announced today the sale of the first Bell 407GXP in Europe. Istanbul based, Saran Aviation's new aircraft will be outfitted to perform corporate and VIP transport in the region.

"We are thrilled to be the first customer in Europe to purchase a Bell 407GXP and spearhead the region with some of the most advanced technology on the market" said Onur Sakallioglu, sales director of Saran Aviation. "This aircraft will provide us effective transport in the environments we often experience around Istanbul, Turkey."

This year at Heli-Expo 2015 in Orlando, Fla (FL), Bell Helicopter introduced the new Bell 407GXP. The new aircraft incorporates the reliability and advanced technology of the Bell 407GX platform, and introduces performance improvement, payload increase and pilot workload reduction.

"The corporate and VIP market segment is our overall largest mission type operated by our European customers," said Jakub Hoda, vice president and managing director of European sales. "We are constantly communicating with those customers to find out what they are looking for in an aircraft, and are already seeing a strong demand for the upgraded Bell 407GXP platform in Europe."

Derived from the Bell 407GX platform, the Bell 407GXP has an additional 50 lbs (22.5 kg) of payload capability, coupled with the new M250 Rolls-Royce engine that improves performance and fuel efficiency delivering class leading hot and high performance. The aircraft is also equipped with new avionics features such as a hover performance calculator improvement, as well as a transmission TBO extension of +500 hours that will lower maintenance costs.

Bell Helicopter, a wholly owned subsidiary of Textron Inc., is an industry-leading producer of commercial and military, manned and unmanned vertical-lift aircraft and the pioneer of the revolutionary tiltrotor aircraft. Globally recognized for world-class customer service, innovation and superior quality, Bell's global workforce serves customers flying Bell aircraft in more than 120 countries.
407GXP in

Saran Aviation