Bell Helicopter announces plans to showcase the VVIP with luxury interior Bell 429 MAGnificent in South America. Nowadays, more than 60 Bell 429s are operating throughout Latin America.
Bell Helicopter, April 06, 2016 - Fort Worth, TX - Bell Helicopter, a Textron Inc. company, announces plans to showcase the performance capabilities and luxury interior of the Bell 429 MAGnificent through a series of customer demo flights in South America.

Bell Helicopter last demonstrated the Bell 429's capability in a five-month demo tour in 2014, and customers continue to respond. To date, there are more than 60 Bell 429s operating throughout Latin America, and this demo tour follows last year's Supplemental Type Certificate (STC) validation in Brazil for the MAGnificent interior from Mecaer Aviation Group (MAG).

"There are a number of things that attract customers to the Bell 429, as this aircraft is designed to serve a range of missions," said Jay Ortiz, vice president of Latin American sales. "MAG's luxurious cabin interior as well as the offered noise canceling system, combined with class leading performance, safety and maneuverability, makes this an aircraft of choice among our Latin American customer base."

Bell Helicopter pilots will travel to a number of countries, including Chile, Argentina, Brazil, and more over the course of two months.
"Bell Helicopter continues to be a trusted brand in the industry, and we are proud to showcase our aircraft to current and potential customers," added Ortiz.

Customers can customize the cabin interior of the Bell 429 MAGnificent to a variety of seating configurations, and choose from a wide range of Italian fabrics, colors and optional equipment. MAG's specialty custom interior incorporates two proprietary products, a passive noise abatement system called SILENS, and an In-Flight Entertainment Enhanced Lounge (I-FEEL), which provides a fully customized interactive touch screen based entertainment, communication and flight information management system.

The Bell 429 is one of the most advanced light twin helicopters ever developed, offering a fully integrated glass cockpit with advanced drive system and best-in-class Wide Area Augmentation System (WAAS) navigation and Instrument Flight Rules (IFR) capability. Additional safety features include a collective mounted throttle, damage tolerant hub and rotor system, and energy attenuating seats. It is the first helicopter certified through the Maintenance Steering Group (MSG-3) process, resulting in reduced maintenance costs for operation.

For more information on the demo tour in the region, please contact the Regional Sales Manager in Latin America, Nicole Werneck.

About Bell Helicopter: Bell Helicopter, a wholly owned subsidiary of Textron Inc. (NYSE: TXT), is an industry-leading producer of commercial and military, manned and unmanned vertical-lift aircraft and the pioneer of the revolutionary tiltrotor aircraft. Globally recognized for world-class customer service, innovation and superior quality, Bell's global workforce serves customers flying Bell aircraft in more than 120 countries.
429 in

Mecaer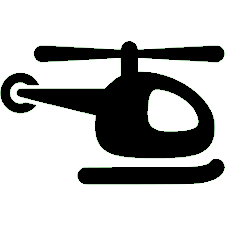 Helicopters Interior Designs