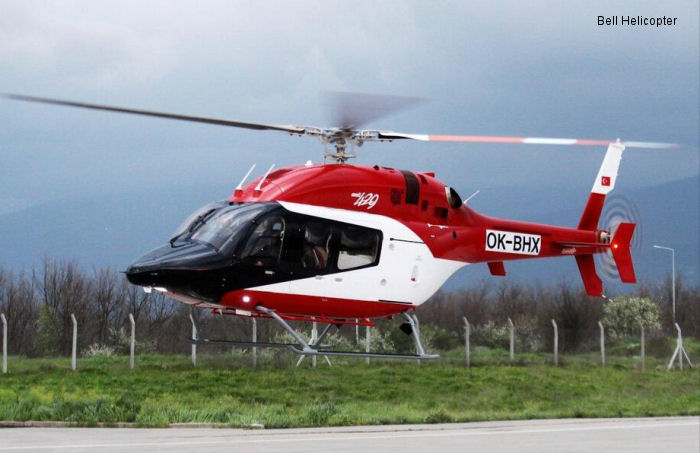 Bell Helicopter, June 04, 2014 - FORT WORTH, TX – Bell Helicopter, a Textron Inc. company, announced its facility in Prague, Czech Republic delivered two commercially registered Bell 429 aircraft to Turkey.

The aircraft were delivered to Saran Aviation and were highly customized in a Helicopter Emergency Medical Services (HEMS) configuration. The customization also included a TCAS system, full cabin audio communication system, marker beacon, maritime communication radio, loud hailer, moving map and an upgraded GPS system.

Based in Istanbul, Saran Aviation, a Saran Holding Group company, will fly the Bell 429s for helicopter emergency medical services. In conjunction with TAA Gökçen Aviation, Saran Aviation's air ambulance services enable immediate and effective emergency intervention in situations where ground transportation would be inefficient or protracted, resulting in greater risk to the patient to receive timely medical care.

"It is a great step for both Saran and Bell Helicopter to have these two commercially registered Bell 429s flying HEMS missions in Turkey," said Kurt Akin, Saran's aviation director. "We are honored to serve the Minister of Health of Turkey, and even more so after we heard that we completed our very first mission in the Bell 429 carrying a one-day-old baby to the hospital."

HEMS services are provided in 17 regions across Turkey. Saran Aviation also provides helicopter transport services and aircraft sales as a Bell Helicopter Independent Representative.

"The successful delivery of these aircraft is a testament to Bell Helicopter's increasing global customization capabilities," said Patrick Moulay, Bell Helicopter's managing director for Europe. "Our sales and marketing and engineering teams worked closely with teams in Canada, USA, and Prague to ensure timely customizing and delivery of the aircraft."

The Bell 429 is the only light twin-engine helicopter on the market with true two-stretcher capability, featuring enough cabin space for two medical attendants and two crew members. It features a spacious cabin and extra large 60 inch side doors, as well as Instrument Flight Rules (IFR) capability certified for single or dual pilot operations. The Bell 429 also offers exceptional flight performance with a fully integrated glass cockpit, advanced drive system and best-in-class WAAS navigation and IFR capability. Additional safety features include a collective mounted throttle, damage tolerant hub and rotor system, and energy attenuating seats. It is the first helicopter certified through the MSG-3 process, resulting in reduced maintenance costs for operators.

About Bell Helicopter: Bell Helicopter, a wholly owned subsidiary of Textron Inc., is an industry-leading producer of commercial and military, manned and unmanned vertical-lift aircraft and the pioneer of the revolutionary tiltrotor aircraft. Globally recognized for world-class customer service, innovation and superior quality, Bell's global workforce serves customers flying Bell aircraft in more than 120 countries.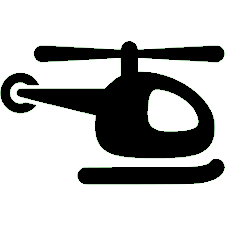 Aircraft mentioned in this article :
429 OK-BHX OK-BHZ ( Bell Helicopter Europe )


429 in

Saran Aviation

Bell Helicopter Europe