Bell Helicopter, September 24, 2013 - Manston, England - Bell Helicopter, a Textron Inc. company, announced today the delivery of the first VIP-configured Bell 429 to be flown in the United Kingdom to TJ Morris Ltd.

TJ Morris will take advantage of the Bell 429's Instrument Flight Rules (IFR) capability, certified for single or dual pilot operations, to maximize situational awareness and reduce pilot workload during corporate missions. TJ Morris accepted the Bell 429 during the grand opening ceremony of the new Heli-Charter Ltd facility, Bell Helicopter's Independent Representative and Customer Service Facility in the United Kingdom.

"We are delighted to count Mr. Morris as a new Bell Helicopter customer. The delivery of the first VIP Bell 429 into the United Kingdom signifies the continued expansion of Bell Helicopter in Europe, as well as the growing endorsement of the Bell 429 for corporate missions around the world," said Patrick Moulay, Bell Helicopter's managing director in Europe. "In addition, another VIP-configured Bell 429 will be delivered in the United Kingdom later this month to Starspeed."

Starspeed, a UK-based helicopter management company, will manage the aircraft for a private customer, as well as provide corporate charter flights.

One of the most advanced light twin helicopters ever developed, the Bell 429 delivers exceptional speed, range and hover performance, as well as comfort and cost management unmatched by any other aircraft in its category. The Bell 429 offers exceptional flight performance with a fully-integrated glass cockpit, advanced drive system and best-in-class WAAS navigation and IFR capability. Additional safety features include a collective mounted throttle, damage tolerant hub and rotor system, and energy attenuating seats. The Bell 429 is the first helicopter certified through the MSG-3 process, resulting in reduced maintenance costs for operators.

TJ Morris was established over 30 years ago by Tom Morris. Since opening the first store in Liverpool, the business has grown organically to become one of the biggest privately owned companies in the UK.

About Bell Helicopter: Bell Helicopter, a wholly owned subsidiary of Textron Inc., is an industry-leading producer of commercial and military, manned and unmanned vertical-lift aircraft and the pioneer of the revolutionary tiltrotor aircraft. Globally recognized for world-class customer service, innovation and superior quality, Bell's global workforce serves customers flying Bell aircraft in more than 120 countries.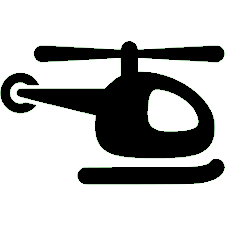 Aircraft mentioned in this article :
429 M-YMCM ( )




Heli-Charter Ltd