Bell 429 simulator
Bell Helicopter, January 09, 2017 - Valencia, Spain – Bell Helicopter and TRU Simulation + Training Inc., both Textron Inc. (NYSE: TXT) companies, announced today that the Bell Helicopter Training Academy (BTA) in Valencia, Spain, along with its Bell 429 full flight simulator (FFS), have been certified by the European Aviation Safety Agency (EASA).

These certification milestones mark the official completion of the training facility.

BTA-Valencia was designed to serve the training needs of European, Middle Eastern and other global customers, beginning with pilot training on the Bell 429. Training will be conducted through TRU Simulation + Training's EASA-qualified Level D Bell 429 FFS. BTA-Valencia recently completed the final critical milestones of Level D certification for the Bell 429 FFS as well as the Bell 429 initial type-rating course certification that anchors the training center as a satellite of the Bell Helicopter Training Academy's EASA Authorized Training Organization (ATO) certificate.

"We are extremely pleased with the certification achievements for our training academy in Valencia," said Ray Lamas, general manager, Global Customer Training at Bell Helicopter. "Customers have asked for global training solutions and we've heard them. Our collaboration with TRU in Valencia will expand our capabilities for our customers in the region and bring our world-class training in a first-rate simulator and facility much closer to them."

Now fully operational, BTA-Valencia offers EASA initial type rating and recurrent courses, regular factory initial and refresher training, along with the option for wet and dry lease contracts to Bell Helicopter's global customer base. BTA-Valencia instructors each have more than 5,000 hours of helicopter experience across multiple platforms and bring English, French, Spanish and Italian language capabilities to the facility. Regularly scheduled classes will begin this month.

David Smith, Vice President of TRU's Training Centers, stated that, "TRU is excited to bring a world-class training experience closer to Bell Helicopter's customers. We are particularly thrilled to feature the world's first Level D Bell 429 full flight simulator as part of the Bell Training Academy - Valencia's training program."

Built upon TRU's ODYSSEY™ H platform, the Bell 429 full flight simulator was developed especially for the unique training requirements and needs of the helicopter pilot. TRU and RSI developed an immersive ten projector, 41 megapixel out-the-window visual system consisting of a 240-degree horizontal by 80-degree vertical field of view display. An 11th projector provides extended field of view specifically for the chin window. This provides pilots with a highly realistic visual experience. The ODYSSEY H also utilizes six degree-of-freedom primary and secondary motion systems, and features a roll-on/roll-off capability, which allows the simulator to be reconfigurable for other helicopters.

"We've had wonderful pilot feedback so far. This, above all objective measures, really validates our design. It delivers exactly the type of immersive training experience we had expected," added Troy Fey, TRU's Vice President of Technology.

Training has been an integral part of Bell Helicopter's customer support and services program for more than 65 years. The company has trained more than 140,000 customers from every market segment in more than 135 countries throughout the world.

Bell Helicopter provides its customers with local support in every corner of the world and has the largest support network in the industry with more than 100 Authorized Customer Service Facilities in 34 countries. Ranked number one in customer support for 22 consecutive years by Professional Pilot magazine, Bell Helicopter is committed to having resources where customers operate to speed up delivery of service and support, and gives customers access to service professionals that are easy to reach, know the operating environment and understand their needs.

BTA

Bell Helicopter Training Academy
Bell Helicopter
Bell 429

Spain
EASA
European Commission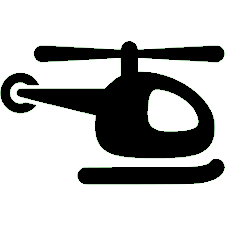 Helicopters Flight School - Training Civilian