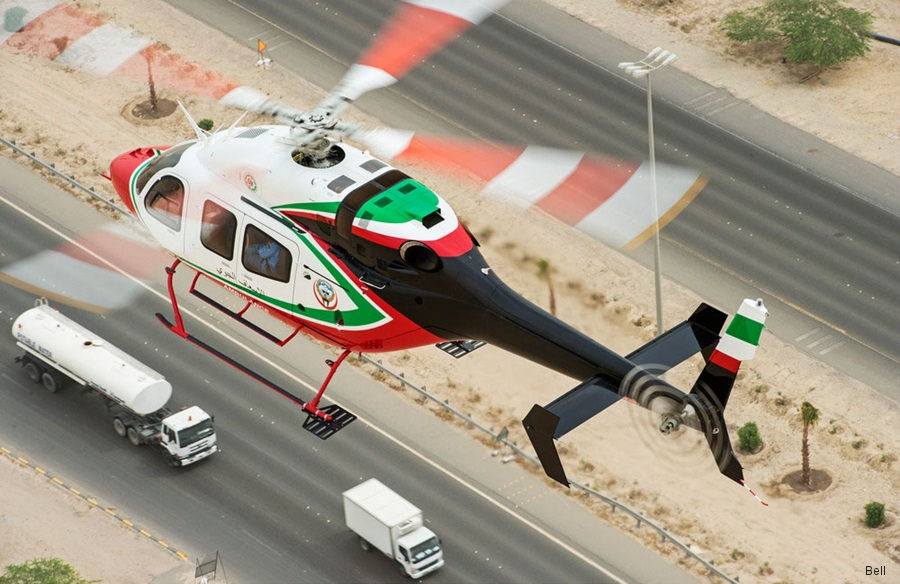 Bell, July 16, 2018 - Farnborough – Bell Helicopter, a Textron Inc company, is excited to announce that the Bell 429 global fleet has exceeded 330,000 hours of operation.

With 325 aircraft in operation configured for various mission sets, the Bell 429 footprint continues to grow, with recent new orders and deliveries:

The Swedish Police Authority has purchased two additional Bell 429 helicopters, growing their fleet to nine Bell 429s used for law enforcement across the country.

The Indonesian Police has chosen to add an additional Bell 429 to their fleet, increasing their operation to three Bell 429s.

An undisclosed Asia- Pacific government agency has selected two additional Bell 429s for their operation.

Bell has received two new orders from corporate customers in Germany and Bangladesh. In addition, a Bell 429 helicopter has been delivered to a customer in Poland.

"We are pleased to see that the unique capabilities of the Bell 429 are satisfying our international customer base. We continue to see a steady flow of orders particularly in law enforcement for fleet growth. We also have a steadily growing corporate customer base that appreciates the refinement and sophistication of the aircraft.", Patrick Moulay, International Commercial Business Senior Vice President

The Bell 429 is designed with the future in mind, enhancing occupant safety, with the adaptability to remain at the forefront as mission requirements evolve. The Bell 429 is chosen by police forces, air medical teams and militaries around the world for time-sensitive missions. The aircraft has been chosen by customers in 42 countries, including Australia, France, Indonesia, Kuwait, Oman, Switzerland, Slovakia, Sweden, Turkey, Thailand, the United States and the United Kingdom.
Bell 429