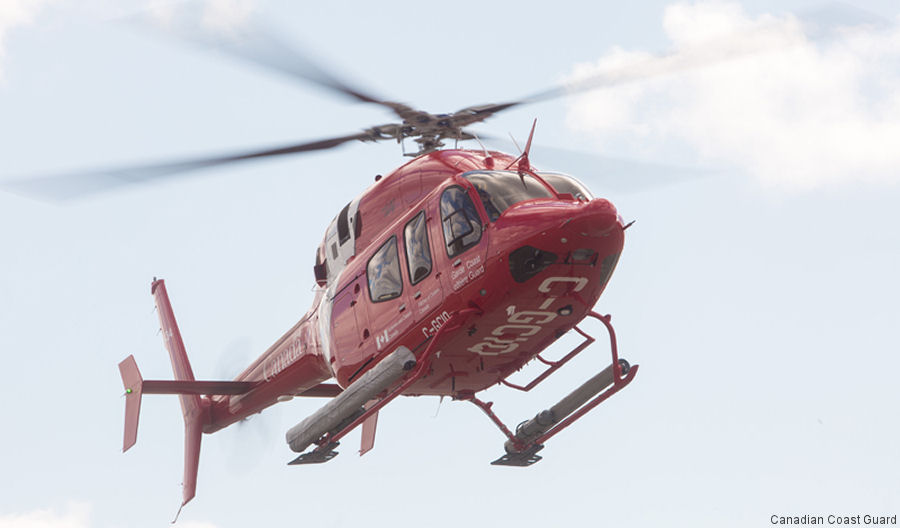 Bell, January 07, 2022 - Starting off the year at Bell with a major milestone, the Bell 429 surpassed 500,000 global fleet hours and continues to showcase its versatility throughout corporate, HEMS, law enforcement and utility missions.

Today, more than 400 Bell 429 aircraft serve an array of customers, offering operators large cabins, intuitive displays and excellent performance.

The twin-engine platform is relied on by law enforcement agencies and search and rescue organizations, like the Swedish National Police, New York Police Department, Canadian Coast Guard, Air Zermatt's Swiss Alps rescue team and many more. Its optional clamshell doors easily fit litters and unwieldy cargo, allowing for easy passenger and cargo loading and unloading.

As for its corporate travel benefits, the cabin offers a luxurious experience and an easy, smooth ride for efficient business travel or personal enjoyment.

Recently, the Bell 429 was selected by Kuwait International Aircraft Leasing to boost Kuwait's Ministry of Health emergency capabilities; entered into service as the New South Wales Police Force's premier law enforcement aircraft; completed its first delivery to Cambodia for corporate travel; and was showcased at European Rotors 2021 as the Bell 429 ESG law enforcement demonstrator, which recently achieved certification from the European Union Aviation Safety Agency (EASA).

Also, in 2021, the Bell 429 was again named the most-favored aircraft in the Business Jet Traveler Survey's light twin-turbine helicopters category.

A refined and world-renowned platform, the Bell 429 stands out in its class as an unparalleled aircraft solution, capable of navigating complex missions. This latest global fleet milestone validates consistent use of this remarkable platform and solidifies its position as an optimal rotorcraft solution for aviators around the world.
Such a great joy to fly.... here's to another 500K. Congrats Global Ranger.
Bell 429