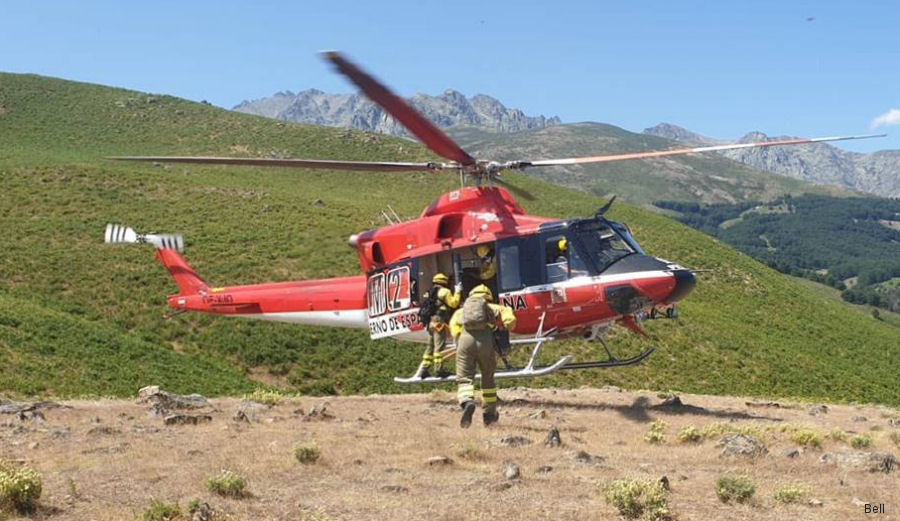 Bell, November 18, 2021 - Around the globe, Bell's aircraft play an essential role in the ever-increasing need for aerial firefighting. With the frequency of wildfires rising every year, and outbreaks becoming more unpredictable, securing a fleet of helicopters that deliver the best possible capabilities to control this life-threatening situation is critical.

Agrarflug Helilift GmbH & Co. KG, based in Germany, is a major operator of Bell aircraft in Europe and is an official Bell Customer Service Facility (CSF). This year, 60 percent of its fleet was involved in firefighting missions, with the majority operating in Europe.

Within Europe, the aircraft mainly conduct firefighting operations in Spain and Portugal, but when extreme temperatures caused wildfires to break out in Southeast Europe earlier this year, their machines were contracted out to this region for additional support.

Agrarflug Helilift estimates its fleet has accumulated over 5,000 flight hours in 2021 so far in the firefighting mission alone. One aircraft it uses for this purpose is the Bell 412.

"The 412 is the ideal solution for the firefighting mission," said Dennis Beese, owner and CEO, Agrarflug Helilift. "With twin engines, a cabin spacious enough to accommodate 13 fire personnel and their specialist equipment, the 412 facilitates exceptional safety and flexibility. Its impressive performance and cargo hook capacity means it can do this while simultaneously lifting 1,200 to 1,500 litres of water. In addition, it's reliability, speed and low noise means the Bell 412 is able to fulfil this demanding role with ease."

Agrarflug Helilift's 412s are used to transport water to extinguish and control fires, as well as transport personnel to critical areas for ground firefighting. The 412's advanced capabilities means both operations can be conducted simultaneously whilst also carrying specialist equipment. The aircraft are equipped with specialized skids which enable firefighters to be dropped in inhospitable terrain.

"After more than 20 years dedicated to aerial work and firefighting in Bell helicopters, I find their products to offer exceptional results. In my 6,500 hours of accident-free flight hours operating Bell aircraft, I would summarise the product with two words: reliability and safety," added José Rabal, pilot and instructor at Rotorsun, based in Águilas, Spain.

Joel Rabassedas, pilot at Rotorsun, has been a firefighting pilot for 13 years: "I have over 700 flight hours firefighting with the Bell 412 and find it's the ideal machine for this operation. It has a large capacity to transport personnel and their tools and adapts well to any of Spain's diverse terrain. What I like most is its high mechanical reliability - Bell is a very experienced manufacturer and that gives you a lot of peace of mind as a pilot."

In Spain, Agrarflug Helilift's aircraft typically operate anywhere between sea level and 8000 feet density altitude. This, in combination with Spain's wide-ranging temperatures, means using a helicopter which offers both outstanding performance and reliability in any environment is essential, something the Bell 412 delivers on.

"The product not only offers the best solution for this mission, it's also reinforced by Bell's industry-leading support network," added Beese. "The excellent technical product support service, availability of spare parts, training support and customer relations are fundamental to our operations and that's why we have chosen to work with Bell for the past 45 years".
412 in

Agrarflug Helilift GmbH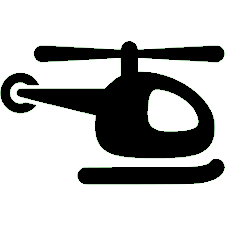 Helicopters Firefighting