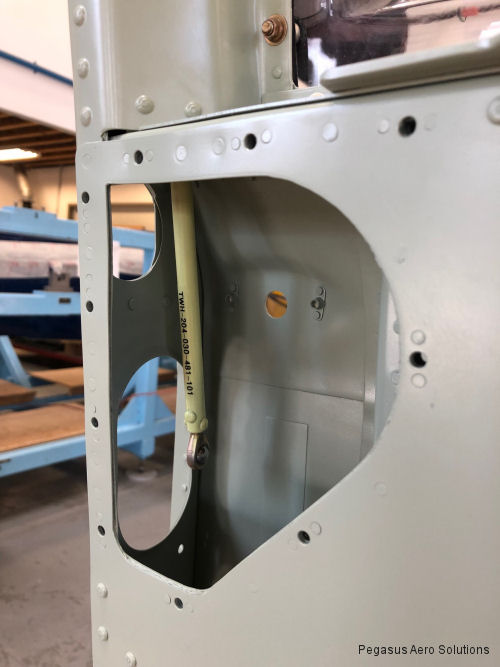 Pegasus Aero Solutions, August 01, 2019 - Oliver, BC, Canada – Transwest Helicopters is pleased to announce the TransportCanada Civil Aviation (TCCA) approval of its Medium Bell Replacement Crew Door Rod Assembly.

Federal Aviation Administration (FAA) approval is pending.

The Transwest Helicopters TCCA supplemental type certificate (STC) SH19-36 provides Bell 204, 205, 212, 214 and 412 operators with a superior replacement crew door rod assembly that is more durable and cost effective. The Replacement Door Rod Assembly is available with or without the yoke assembly.

"There are a lot of doors that come through our facility and 80% of the crew door rods are either broken or have the typical 4 holes worn through the rod," explains Doug Maki, Director of Maintenance at Transwest Helicopters. "Developing, certifying and manufacturing replacement parts that are more durable and readily available is how we reduce our customers maintenance costs and keep aircraft operational."

For more information regarding this replacement part and other solutions offered by Transwest Helicopters, visit their new website at www.transwesthelicopters.com

About Transwest Helicopters: Transwest Helicopters maintenance, repair and overhaul division is a Bell Helicopter Customer Service Facility and recognized internationally by Transport Canada Civil Aviation (TCCA), United States FAA, Republic of Korea Ministry of Lands, Infrastructure and Transport (MOLIT) and European Aviation Safety Agency (EASA). Transwest Helicopters is celebrating over 50 years of providing safe and cost-effective helicopter services worldwide.

Transwest Helicopters is your ONE CALL for comprehensive helicopter solutions and is your Bell legacy aircraft expert. From maintenance, repair and overhaul, part sales or support to the unique certified solutions designed with the operator in mind, Transwest Helicopters ensures their customers receive efficient and cost-effective solutions.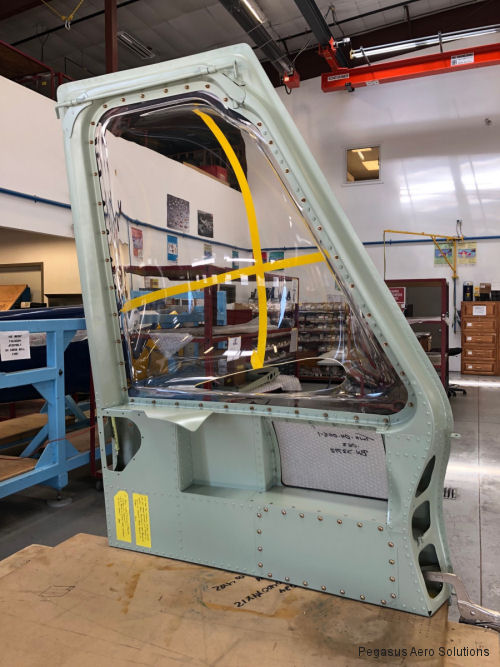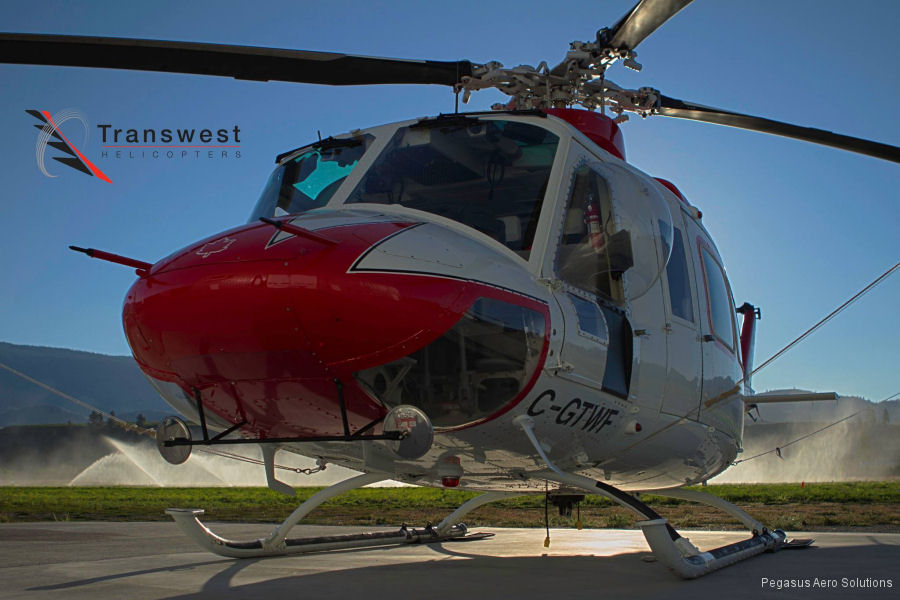 Transwest Helicopters

Bell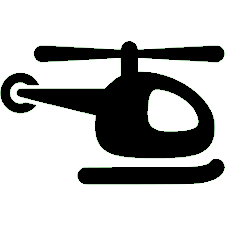 Helicopters Parts