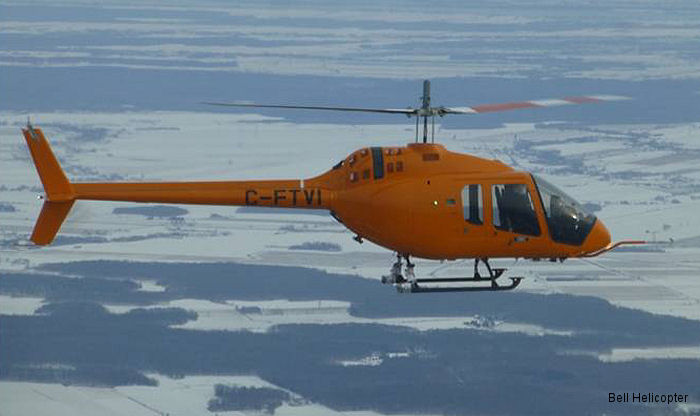 Bell Helicopter, March 05, 2015 - FORT WORTH, TX – Bell Helicopter, a Textron Inc. company, announced a collaboration with Safran Turbomeca USA (Turbomeca) to provide a Service By the Hour (SBH) program for the Arrius 2R engine in the Bell 505 Jet Ranger X.

The agreement compliments Bell Helicopter's Mission Critical SupportTM (MCS) program for the Bell 505 – a pay-as-you-fly program designed to provide a predictable monthly cost, help eliminate surprises and stabilize maintenance costs over time. The program helps maximize aircraft availability and amortize operation expenses. Offering coverage for the rotor blades, transmissions, avionics and hydraulic systems, MCS provides customers the option to choose the coverage level to best meet their mission requirements.

"We are very pleased to work with Turbomeca to promote their service-by-the hour program at the point of sale," said Barry Kohler, Bell Helicopter's executive vice president, Customer Support and Services. "Our MCS program for the Bell 505 is a service-by-the-hour program. The additional option to purchase service-by-the-hour coverage for the Arrius 2R engine rounds out our service offerings and provides customers a comprehensive program for the Bell 505."

The Turbomeca SBH program also provides a fixed cost per engine per flight hour for scheduled and unscheduled removals. Additionally, the program covers mandatory and recommended modifications and AOG service. The SBH contract is a customized service which includes a comprehensive range of options to suit an operator's requirements. For Bell 505 customers, all standard exchanges of modules and HMUs, one year-freight and one-year Level 3 maintenance support are provided at no extra charge.

"Built in a joint effort between our two companies, this SBH® partnership will provide operators access to a Turbomeca Arrius 2R tailored SBH® Program promoted by Bell Helicopter from the time they purchase their aircraft," said Maxime Faribault, executive vice president, Aircraft Manufacturer Sales. "More than 1.4 million engine flight hours per year are made reliable thanks to Turbomeca SBH® in a variety of missions and fleet sizes around the world. Turbomeca is proud to collaborate with Bell Helicopter on this support option for future Bell 505 operators."

Customers have the ability to enroll in MCS as well as the SBH support program at the aircraft point of sale by contacting their Bell Helicopter regional sales manager

About Turbomeca (Safran) is the leading helicopter engine manufacturer, and has produced 70,000 turbines based on its own designs since the company was founded. Offering the widest range of engines in the world and dedicated to 2,500 customers in 155 countries, Turbomeca provides a proximity service thanks to its 16 sites, 30 proximity maintenance centers, 18 Repair and Overhaul Centers, and 90 Field representatives and Field technicians. Microturbo, the subsidiary of Turbomeca, is the European leader in turbojet engines for missiles, drones and auxiliary power units.
Bell 505 Jet Ranger X