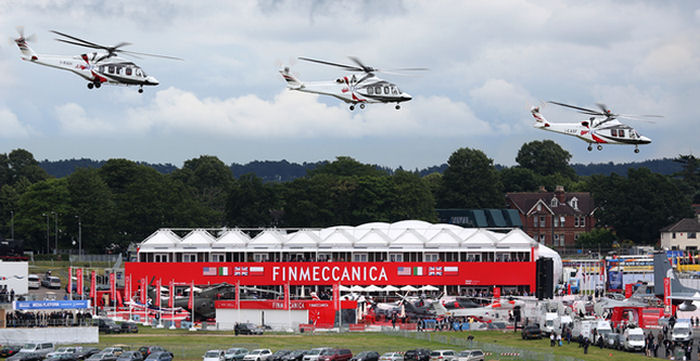 Leonardo, January 29, 2018
- Leonardo is seen by new graduates as the ideal place to work. So says the 'Best Employer of Choice 2018' survey by Cesop Communication, which has analysed the feedback from 2,500 young graduates across 100 national and multinational companies in order to determine a ranking of the most sought-after companies to work for.
In this year's ranking, Leonardo has climbed into the top ten, up six positions to rank eighth overall. This is Leonardo's best position in the survey since it was first conducted in 2002. This is especially notable given that Leonardo rebranded from Finmeccanica in 2017.
"Leonardo's high position in the ranking is an important recognition of our commitment to our people. It means that we have understood the expectations and aspirations of recent graduates and identified how to attract them to join the company" noted Alessandro Profumo, Leonardo Managing Director, adding;
"A people-centric approach is key to a company's competitive growth, but our commitment to young people goes even further, with Leonardo helping engage and direct the efforts of university students by providing resources and developing their skills."
Following the renaming of the company, Leonardo has presented its new brand to students at Italy's main universities at events such as job meetings, career days and work orientations.
Technological Innovation

In addition to this activity, the company offers a range of initiatives to support technological innovation and the competitiveness of the country's science base. These include Leonardo's Youth Innovation Award which, for the third consecutive year, has involved students and recent graduates from STEM disciplines.

The award, the latest edition of which was presented at a ceremony in November last year, brings together the worlds of academia and industry, allowing participants to get in touch with Leonardo and gain access to internships within the company.
Leonardo