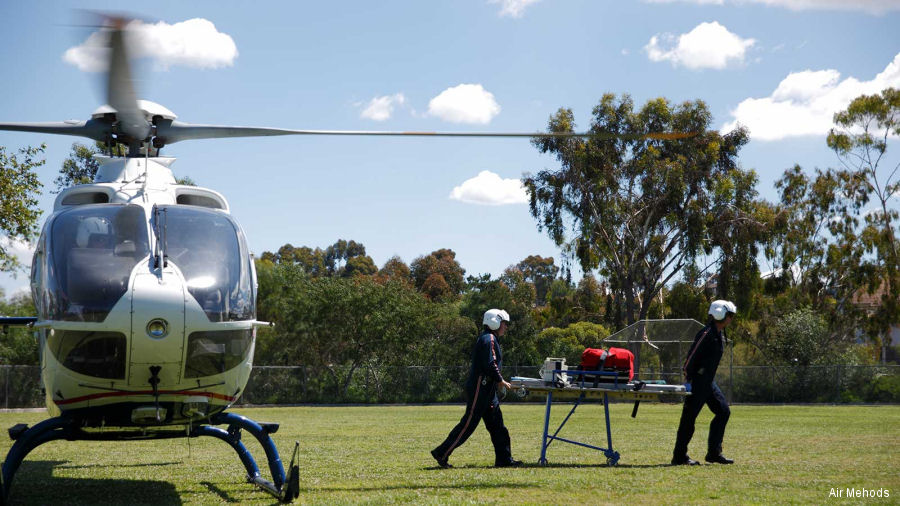 CAMTS, August 16, 2017 - The Commission on Accreditation of Medical Transport Systems (CAMTS) has released its 6th issue of best practices, publically available as a digital document.

"The highly -experienced professionals of the CAMTS Board of Directors often identify excellent and innovative practices when we review applications and site surveys for accreditation," said CAMTS Executive Director Eileen Frazer. "In publishing our latest issue of best practices, we selected policies and practices that illustrated the high -quality patient care and safety we seek in accreditation. We also focused on areas that are typically cited as deficiencies in our audits, highlighting practices services can adopt to strengthen their programs."

The CAMTS 2017 Best Practices includ es 72 examples, directly attributed to CAMTS -accredited organizations, under the headings of policies, quality management and utilization review, education, safety, and community interface.

These practices address many current issues facing medicaltranspo rtation programs today, such as a drone safety policy, as well as several risk assessment tools, including a medical escort risk assessment and a GAMUT metrics explanation. In addition, the document includes a section devoted to preparing for accreditation , which provides an example from a completed standards compliance tool.

Not meant to endorse or recommend any particular policy or service, CAMTS's best practices publication is designed as a resource document for medical transport services as well as th ose aiming to achieve CAMTS accreditation or meet compliance with internationally accepted standards.

"The CAMTS board greatly appreciates the extraordinary programs and practices shared by medical transport services, FAA Part 135 operators, private agencies, and organizations for this document, and for their enthusiasm in sharing these proprietary materials," Frazer said.

CAMTS 2017 Best Practices is available as a digital document on a thumb drive or CD. To request a copy, please visit the CAMTS website at www.camts.org.

About CAMTS: The Commission on Accreditation of Medical Transport Systems (CAMTS) is dedicated to improving the quality of patient care and safety of the transport environment for services providing rotorwing, fixed wing, and ground transport systems. To achieve accreditation by CAMTS, medical transport programs must adhere to CAMTS's standards, develo ped and continually improved by the medical transport community and a board of highly skilled and experienced medical transportation professionals.
CAMTS