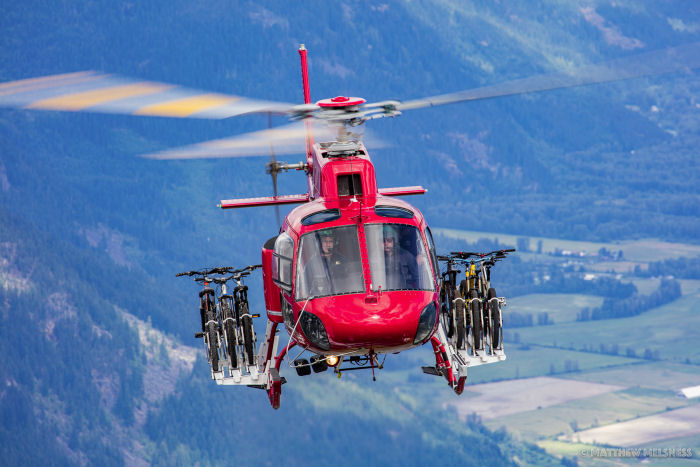 Aero Design, August 15, 2016 - Powell River, British Columbia, Canada – Aero Design is very excited to announce a new addition to the Aero Design Extreme Line.

The Quick Release Bicycle Racks for the Airbus AS350/355 utilize the existing Aero Design quick release mounts for their line of cargo baskets.

The system allows an operator to swap from basket to bike rack in less time than it takes perform a weight and balance amendment, allows for 3 bikes per side or any number of combinations of Bike Rack plus any of the four models of Aero Design Cargo Basket or two models of Aero Design Quick Release Steps for the Airbus AS350/355.

The rack will accept the shortest frame bike with a 26" wheel to the current longest frame mountain bike with a 29" wheel all up to 4" wide and with no modification necessary to the rack. Additionally, the bikes themselves are removed or installed in less than a minute each on and off the rack.

Aero Design President and Canadian M1/M2 AME Jason Rekve says, "We knew this was something that the Western Canadian helicopter operators wanted, but we had no idea how much attention this would get from helicopter companies, cyclists as well as heli-tourism companies around the world" and stated "at the time of certification we had already spoken with 22 different parties interested bike racks throughout the globe and have been working hard to make connections so that we can all realize the mutual benefits of this and other opportunities both locally and abroad."

Jordy Norris of Blackcomb Helicopters – "Aero Design has been the most amazing company to work alongside during this exciting new endeavor. First they brought us intuitive new heli-ski baskets, and now this! This rack is going to be a huge game-changer in a sport with incredibly powerful growth right now. We were very excited to jump in early on this project, knowing that it would bring great things for mountain biking in the Sea to Sky region and beyond. Together, we are opening up the industry to a whole new world of opportunity, with big smiles stretching from ear to ear along the way."

Canadian Professional Rider, Guide and Coach Lorraine Blancher – "I don't think the Bike Industry yet comprehends how impactful this addition will be. Mountain bikers want adventure, they want to explore and we now have a tool that will provide us access (even enhance trail maintenance and risk management plans) in unique and diverse areas around the globe many can't even imagine as we previously didn't have the access to search out and see...."

About Aero Design: Aero Design is on the leading edge of technology across the board from the only replacement option for the Bell 206 and 407 Cyclic Friction to the Aero Design Extreme Line which includes the Bell 205/212 Mega Basket with the greatest volume/highest gross weight/lightest net weight of any basket on the market and multi-industry changing, global industry connecting bicycle racks which are only possible because the leading quick release system available.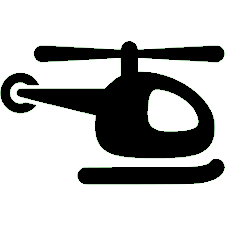 Aircraft mentioned in this article :
AS350B3 Ecureuil C-FDGA ( Blackcomb Helicopters )




Aero Design
Airbus AS350
Airbus as355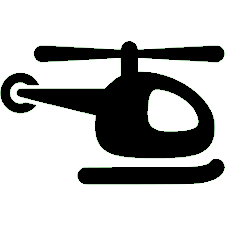 Helicopters Baskets
EASA Approves Aero Design AS350 Products
FAA Certification of Bicycle Racks For H125/AS350
Bike Rack for Bell 429 Helicopter
New Heli-Biking Trail in British Columbia