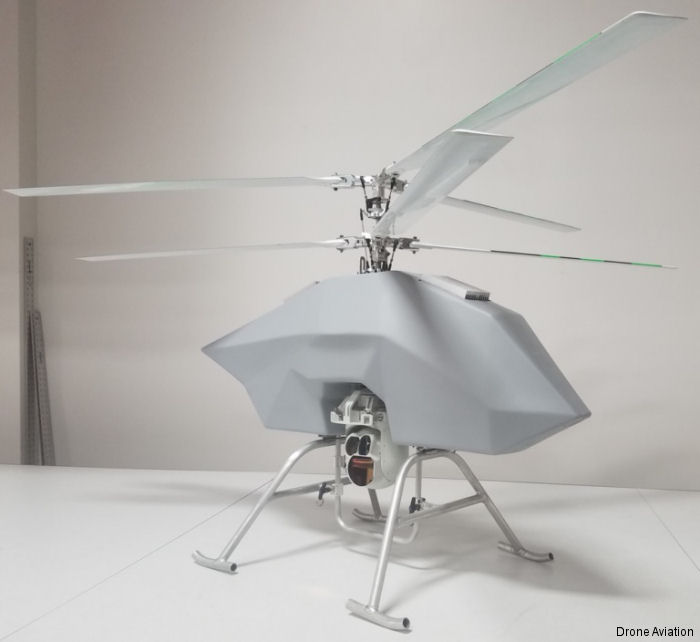 Drone Aviation, July 13, 2016 - Drone Aviation Holding Corp., a manufacturer of tethered drones and lighter-than-air aerostats has introduced the Bolt platform, its newest addition to its drone portfolio.

Designed to meet a wide range of military applications requiring persistent, heavy lift capabilities, the Bolt coaxial tethered helicopter delivers rapid setup, high mobility and whisper-quiet operations at altitudes up to 800 feet.

"Access to altitude for communications and surveillance provides our military and security forces with critical, life-saving advantages, allowing them to see and reach farther and react quicker, which is why we believe Bolt will quickly demonstrate unmatched value from the battlefield to the border," said Jay Nussbaum, chairman and CEO of Drone Aviation Corp. "Designed with valuable input from military and civilian customers and partners, the addition of Bolt to our expanding product portfolio will allow us to provide customers with a growing number of cost effective, long duration aerial solutions capable of meeting a diverse range of operational requirements."

Key Bolt features include:

- Simplified coaxial helicopter rotor design for low maintenance and nearly silent operation at altitudes up to 800 feet;
- 10-minute setup and 10+ hours of flight time enabled by an active tether system providing unjammable and uninterruptible power delivery along with live HD video and secure communications;
- Field changeable, "universal" payload bay supporting radio, communications, SIGINT and ISR packages up to 15 pounds and requiring up to 1 kilowatt of power; and
- "Follow-me" flight mode for mobile operations.
Helicopters UAV & Drones