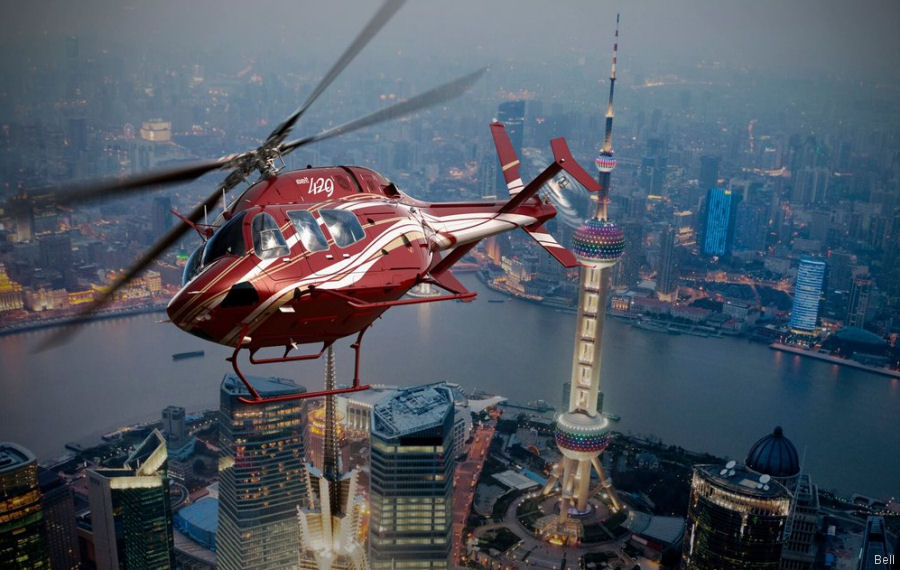 Bell, May 16, 2023 - Bell recently held an operator conference in Shanghai, China to engage with Chinese operators across the region. With more than 30 operators in attendance, the conference demonstrated Bell's industry-leading safety practices and highlighted the continued support for key segments such as Helicopter Emergency Medical Services (HEMS) and Search and Rescue (S&R).

"Bell is proud to have held this conference in region to bring operators and Bell teammates together for meaningful discussions," said Jacinto Monge, managing director, Asia Pacific, Bell.

"We strive to provide Chinese customers with superior solutions to meet their needs and support their growth. Through knowledge sharing and best practices, we hope to enable our customers to achieve greater operational success."

Since the first Bell helicopter was introduced to China in the 1970s, Bell has maintained a strong presence in the Chinese market for public welfare missions, including disaster relief, search and rescue, and firefighting. In recent years, HEMS has been encouraged by the Chinese central government, leading to a rapid growth in the Chinese HEMS fleet.

In the conference, Steve Soliz, HEMS Segment manager, Bell, and Terry Miyauchi, Public Safety Segment manager, Bell, shared insights and best practices on a range of topics based on their veteran experiences to support this growth and to develop tailor-made solutions that are safe, efficient, and sustainable.

"We are thrilled to share our knowledge and experience in HEMS and public safety with our Chinese customers, as well as gather valuable feedback directly from the customer to continue raising the bar for our support offerings" said Soliz.

Safety was also a top priority throughout the conference, with presentations from Bell's leading training institution, the Bell Training Academy (BTA), and Bell award-winning Customer Support & Services (CSS) team.

These presentations highlighted Bell's commitment to flight safety for the Chinese helicopter industry.

As the only helicopter manufacturer with a fully owned in-house services network in the Chinese helicopter industry, Bell China Services Center in Zhenjiang provides top-of-the-line aftermarket services to regional customers, including maintenance, repair, and overhaul services. This unique position allows Bell to ensure the highest level of safety and reliability for its helicopters.

Bell's significant presence in the Chinese turboshaft helicopter industry reflects the company's steadfast dedication to building a long-term presence in the Chinese market. By prioritizing on safety, reliability, and efficiency, Bell is proud to deliver innovative solutions and exceptional customer service to Chinese customers.

List of Air Medical Ambulance Services


Bell Helicopter China