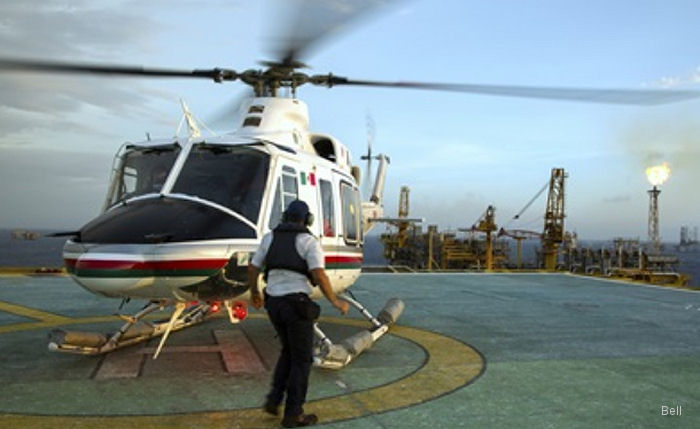 Bell, February 27, 2018 - Our customer support team works 24/7 to ensure each customer's aircraft receives timely, exceptional maintenance. For more than two years, Customer Advantage Plans (CAP) have provided customers with simple and straightforward maintenance cost plans.

The plans provide customers with budget certainty, access to Bell's rotable pool of parts and competitive rates at Bell's authorized service centers worldwide. Focused on product and service improvements, we now offer industry-leading warranty coverage when combined with CAP by extending coverage to 3 years/2,000 hours and up to 3 years labor.

CAP is expanding in all corners of the globe, with every Bell 505 customer in Canada on CAP and a recent signing from PT Travira in Indonesia for their Bell 412 fleet.

CAP signings from customers aren't the only sign that our customer support team is excelling in its field. For the past 24 years, Bell has won first place as the leader of turbine helicopter after-sale product support. After 129 line evaluations for the 2018 Pro Pilot Helicopter Product Support Survey, Bell was once again ranked the highest with a score of 7.95. And our customer reviews reflect it:

- "Love our classic Bell helicopters. And the support we get from Bell is excellent, especially in response times." - Alan Wilcoxson, Aviation Unit Commander, Stratford Police Dept, Stratford CT

- "Bell Helicopter has always been a leader amongst all the manufacturers. Their product support is outstanding, so I gave them high marks in all survey categories." - Ken Johnson, Comm-Multi-Inst/Helo. Dir of Ops, Guardian Helicopters, Van Nuys CA

- "Product service and support from Bell is absolutely top notch. Our Bell tech rep responds immediately to any issues that arise. Parts are always available and pricing is reasonable." - Brian Kunes, Helicopter Pilot & Supervisor Pennsylvania State Police, Reading PA

- "The Product Support Engineers (PSE) from Bell are excellent. They always provide great service." Asgeir Hogstad Mx. Bell 412 MSC/Structural Engineer, Norwegian Air Force Kjeller, Akershus, Norway

While having good feedback is always positive, we take pride in our customers' ability to fulfill their missions with the utmost safety. Our aircraft acts as a tool for businesses, law enforcement departments and aviation companies to support their customer needs, big or small. Well maintained and updated aircraft allow for safe operations and passengers, which enables every business or security need to be met efficiently.

Our other main accomplishment is developing close relationships with customers. The pilots and technicians that use our CAP program and fly our aircraft are building a connection with our products. From supporting a legacy aircraft like the Bell 206 Jet Ranger to showing a customer how to maintain their new Bell 505 Jet Ranger X, the customer support team recognizes brand loyalty our customers feel and they are excited to further this connection towards our products and our people.

Bell