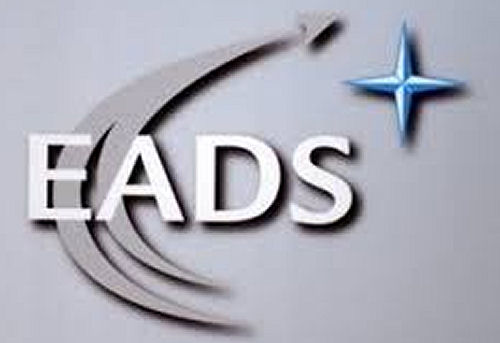 Aerospatiale, October 14, 1999 - Paris, France - Aerospatiale Matra welcomes the agreement between French State, Lagardère SCA and Daimler Chrysler Ag announcing the combination of Aerospatiale Matra and DaimlerChrysler Aerospace (DASA) activities to create the European Aeronautical, Defense & Space (EADS) company.

The creation of this company marks an essential step forward in the consolidation of the European aerospace and defense industry.

It also confirms the achievement of the objective announced at the creation of Aerospatiale Matra by Aerospatiale and Lagardère on July 23, 1998 : to facilitate, based on this industrial project, the consolidation of the European aerospace and defense industry that was originally launched on December 9, 1997 by Germany, the United Kingdom and France.

Over the years, Aerospatiale Matra and DASA have built the foundations for European collaboration by forming jointly-owned companies, in particular Airbus, Eurocopter and Astrium. The integration of the two companies is therefore very solidly anchored.

EADS will be the world's third largest aerospace and defense company, with 1998 pro forma sales of 19.8 billion euros and 89,000 employees.

In 1998, the new company would have generated operating income of approximately 1 billion euros.

EADS is the European leader in civil aviation, helicopters, launch vehicles, satellites and missile systems. It is also a top-tier player in all global markets.

The new company plays a pivotal role in both European restructuring and transatlantic cooperation : In the space industry, the creation of Astrium should soon be expanded to encompass Alenia Spazio. As for missile systems, discussions are going on between Aerospatiale Matra, British Aerospace and Finmeccanica in order to create a European missile company on a par with the world leader. Lastly, EADS, along with British Aerospace and CASA, wishes to form quickly a new integrated Airbus company.

In line with its goal of creating value for shareholders, EADS's management will maximize the synergies generated by the new company. By increasing market shares and business volume, management will also improve operational profitability. The initial objective set for Aerospatiale Matra of an operating margin of 8 percent will be exceeded within the next five years.

Forty percent of EADS's capital will be floated on the market, to ensure the liquidity of the share and make it more attractive to investors. The shares will be listed on both the Paris and Frankfurt stock exchanges. The remaining 60 percent of the capital will be held equally by DaimlerChrysler and by a group of shareholders comprising Lagardère SCA, the French government and private French financial institutions.

The share offering is scheduled for spring 2000.

In a joint statement, Yves Michot, Chairman of Aerospatiale Matra, and Philippe Camus, Chief Executive, said : "We are very pleased to be taking this major step forward in our strategy of creating a premier European group, a leader in its markets, that will satisfy the expectations of customers, shareholders and employees alike."
Eurocopter

Aerospatiale

MBB