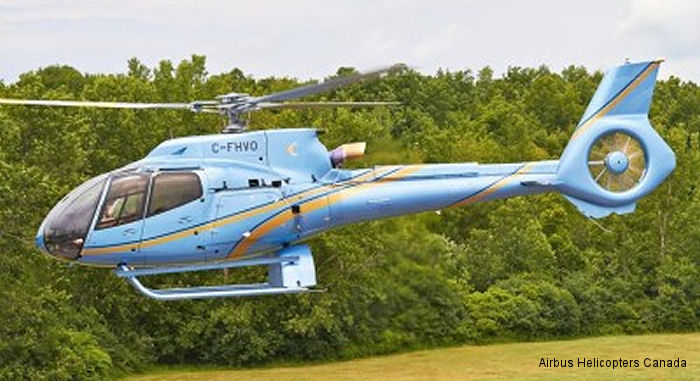 Airbus Helicopters, July 04, 2014 - Fort Erie, ON – Fox Aviation of Montreal, Quebec has taken delivery of the first EC130 T2 helicopter in Canada.

The aircraft will be flown privately and is the third Airbus Helicopters (formally Eurocopter) aircraft in the past 13 years to be selected by Fox Aviation. The initial purchase was for an EC120, followed by an EC130 B4 and now the EC130 T2, the latest evolution of the EC130 helicopter.

"Selection of the EC130 T2 was easy due to the enhanced safety features and state-of-the-art technology. The aircraft is extremely quiet, comfortable and offers excellent visibility," said Jean-Jacques Cossette, Owner of Fox Aviation. "We have always gone back to Airbus Helicopters because of the reliability of their product, as well as the excellent support they provide for our aircraft."

Passengers can enjoy a pleasant journey thanks to the EC130 T2's very low internal sound level and exceptional visibility. The Fenestron® tail rotor makes the aircraft extremely discreet when flying over urban areas. This user-friendly helicopter is pleasant and easy to fly for the pilot. The new generation piloting aids, such as the Vehicle and Engine Multifunction Display (VEMD®), reduces the pilot's workload considerably, thus enhancing flight safety.

"We are extremely proud to deliver the first Canadian EC130 T2 to Fox Aviation," said Romain Trapp, President & CEO, Airbus Helicopters Canada. "We thank Fox Aviation for their commitment to flying Airbus Helicopters aircraft and we are determined to create a lifelong customer through offering the latest in technological advances and 24/7 support for their aircraft."

Options for Fox Aviation's EC130 T2 include a custom paint scheme, leather seats, air-conditioning, sand filter and newly certified Airbus Helicopters cargo pods.

This addition to the successful Ecureuil range is equipped with the brand new Turbomeca Arriel 2D engine. Further, more than 70% of the airframe has been modified. This substantially increases the versatility of the EC130 T2, making it better equipped to answer the challenges of additional missions such asAerial Work, EMS, Law Enforcement and Tourism Operations. Thanks to its optimized maintenance cost and operational benefits, it is a truly economical solution combined with the highest level of safety.

About Airbus Helicopters Canada: Airbus Helicopters Canada, formerly Eurocopter Canada, is a subsidiary of Airbus Helicopters and a leading supplier of helicopters in Canada. Our helicopters are used across the country in key parapublic and civil roles which include: law enforcement, emergency medical services, oil & gas, mining, firefighting, hydroelectric utilities, environmental surveys, tour and corporate transport. Airbus Helicopters was established in Fort Erie, Ontario in 1984 and has additional operations in Richmond, British Columbia and Montreal, Quebec as well as a support and customer service network in place to support a fleet of over 670 helicopters in the country. The company is celebrating 30 years of success in Canada this year.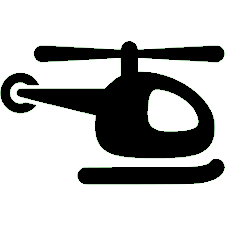 Aircraft mentioned in this article :
EC130T2 C-FHVO ( Fox Aviation )


Airbus H130


Fox Aviation