Canadian CH-124 Sea King slings a load of supplies from HMNZS Endeavour near Kaikoura, New Zealand
Royal Canadian Navy, November 21, 2016 - Her Majesty's Canadian Ship (HMCS) Vancouver, with its embarked Royal Canadian Air Force CH-124 Sea King helicopter and air detachment, completed emergency relief operations in New Zealand on November 19, 2016.

In support of the New Zealand Defence Force, the Canadian crew evacuated people from the affected area of Kaikoura, assisted in the delivery of emergency supplies, and repaired damaged infrastructure following a 7.8 magnitude earthquake that struck the South Island on November 14.

"The men and women aboard HMCS Vancouver provided valuable assistance to our friends in New Zealand and bolstered relief efforts for the people affected by the earthquake," said Lieutenant-General Steve Bowes, the commander of Canadian Joint Operations Command.

"I commend HMCS Vancouver's sailors and embarked air detachment for responding quickly to assist the people of New Zealand."

HMCS Vancouver was in the vicinity of Auckland, New Zealand, at the time of the earthquake, preparing for a goodwill visit to celebrate the 75th anniversary of New Zealand's Naval Forces with other allied naval forces. At the request of the Government of New Zealand, the ship diverted to the region affected by the earthquake to contribute to relief operations.

HMCS Vancouver worked alongside Her Majesty's New Zealand Ship (HMNZS) Te Kaha, HMNZS Endeavour, United States Ship Sampson, and Her Majesty's Australian Ship Darwin as the naval task group provided valuable assistance to local authorities.

As part of the multinational naval task group, the 231 Canadian Armed Forces personnel aboard the ship contributed to the evacuation of approximately 900 people and delivery of more than 216 tonnes of food and emergency supplies such as generators, portable pumps, and portable chemical toilets.

HMCS Vancouver then returned to Auckland along with the multinational naval task group. The ship's involvement in earthquake relief efforts in New Zealand fell under Operation Renaissance, which is the rapid deployment of the Canadian Armed Forces to the scene of a disaster overseas, as directed by the Government of Canada.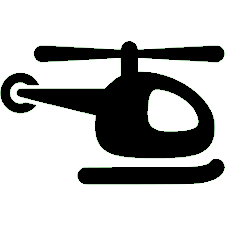 Aircraft mentioned in this article :
CH-124 Sea King 12412 ( Canadian Armed Forces )


CH-124 Sea King in

Canadian Armed Forces

HMCS Vancouver ( FFH 331, City class )


HMNZS Endeavour ( A11, Endeavour (NZ) class )


HMNZS Te Kaha ( F77, Anzac class )


USS Sampson ( DDG-102, Arleigh Burke Flight IIA class )


HMAS Darwin ( FFG 04, Adelaide class )
NH90s Bring Supplies to Kaikoura After Earthquake
Kaikoura Earthquake relief operations