Originally known as the
CHSS-2
on delivery in May 1963, they replaced the fleet of
Sikorsky S-55 (HO4S-3)
. First 4 were built at the Sikorsky plant, whilst the remaining 37 were assembled from kits by United Aircraft in Montreal. When Canadian Forces were unified in 1968, the CHSS-2 was redesignated
CH-124
. After effective performance in the Persian Gulf in 1990/91, the CH-124 has featured prominently in Canadian humanitarian and peace keeping missions. CH-124 fleet is based at
CFB Shearwater
in Nova Scotia as part of Maritime Air Group's 12 Wing.

As part of the Canadian Standing Contingency Force development, 5 CH-124Bs were modified between May and Nov 2006 to remove the ASW equipment fit and convert to carry 12 fully armed troops as part of a short range amphibious assault mission. This involved new seating, a redesigned interior fuselage liner to prevent snagging, secure radios and easier ingress/egress accessories. This resulted in a successful proof of concept test when the modified fleet embarked
USS Gunstan Hall
and attacked
Camp Lejeune
between 6 and 19 Nov 2006.

East Coast flights (operated by 406/423 Squadrons, 12 Wing, CFB Shearwater) planned for January 26, 2018 whilst the West Coast (442 Squadron, 12 Wing, Victoria Intl) scheduled to continue until December 2018.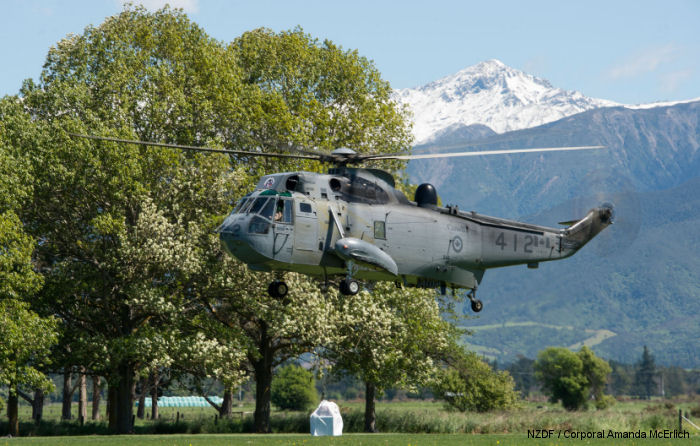 Canadians Ends Relief Operation in New Zealand, 21-Nov-16 : #eqnz Canadian frigate HMCS Vancouver with its Sea King helicopter originally in New Zealand for the 75th RNZN Anniversary completed emergency relief operations in affected area hit by the earthquake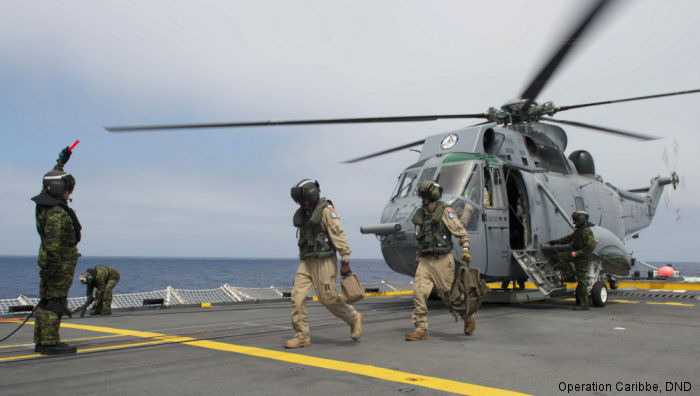 Canada Begins Operation Caribbe 2016, 28-Jan-16 : Canada's 10th year of contribution to the multinational campaign against transnational criminal organizations in the Pacific Ocean and Caribbean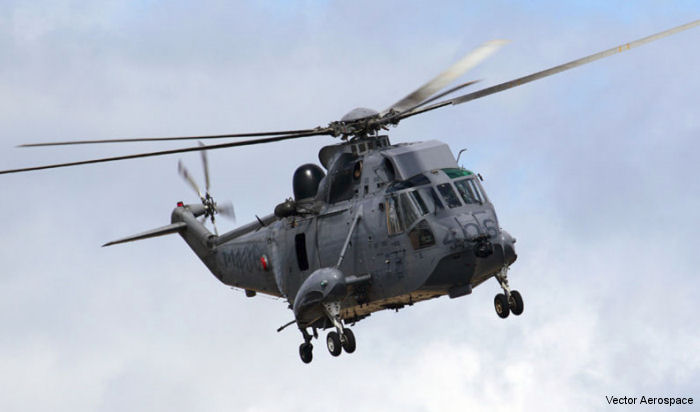 Vector to Perform Canadian Sea King MRO Engine, 10-Sep-15 : Vector Aerospace announce contract with the Canadian Department of National Defense (DND) to perform all maintenance, repair and overhaul (MRO) services for their T-58 engines of the Sea King fleet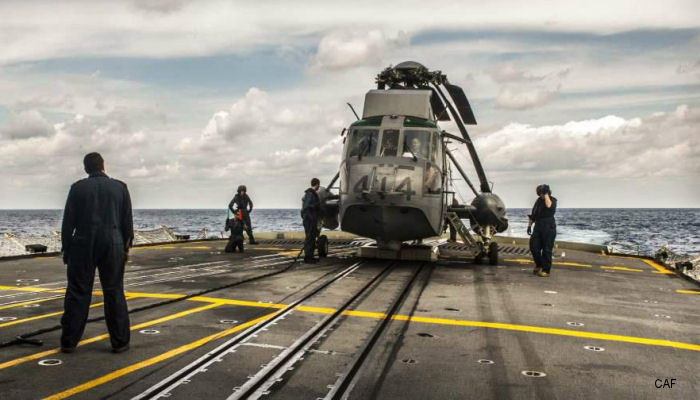 Canadian Armed Forces Operation Caribbe 2015, 27-Jan-15 : The Canadian Armed Forces (CAF) have conducted Operation CARIBBE since November 2006 as a contribution to the multinational campaign against transnational criminal organizations in the Caribbean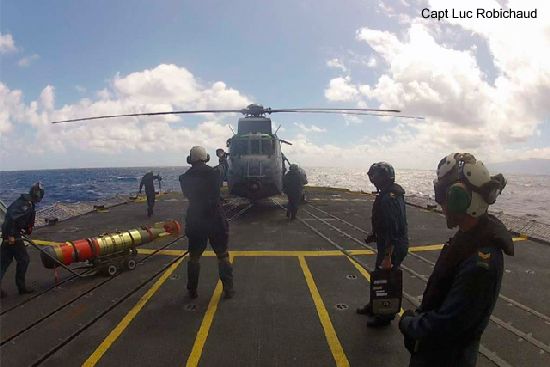 CH-124 Sea King launches five torpedoes, 13-Aug-12 : Capt Laura Oberwarth - No one on board Her Majesty's Canadian Ship HMCS Algonquin can remember the last time a Canadian CH-124 Sea King helicopter dropped five exercise torpedoes in one day. But, that's exactly what happened July 19 during Exercise Rim of the Pacific (RIMPAC), which took place around the Hawaiian Islands from June 29 to August 3, 2012.
Medevac to Honduras, 27-Jan-12 : By Capt Robin Izzard, On Oct. 18, as Her Majesty's Canada Ship St. John's was patrolling the Caribbean Sea during Operation Caribbe, the onboard helicopter air detachment was asked to provide standby medical evacuation for a nearby United States Coast Guard ship.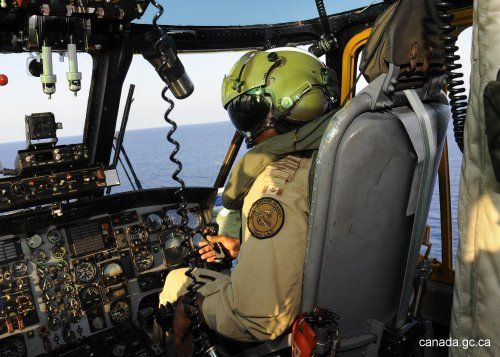 HMCS Vancouver Sea King off the coast of Libya, 19-Oct-11 : By MCpl Terrance Chenard, Lead AES Op, HMCS VancouverAir Det - Somewhere off the coast of Libya, the sun begins to break the morning sky, casting its glow off the mirror of the Mediterranean Sea. The Air department of HMCS Vancouver and its embarked CH-124 Sea King helicopter prepare for another day in support of Operation MOBILE, Canada's contribution to Operation UNIFIED PROTECTOR; the United Nations authorized NATO-led mission enforcing an arms embargo and no-fly zone in Libya.