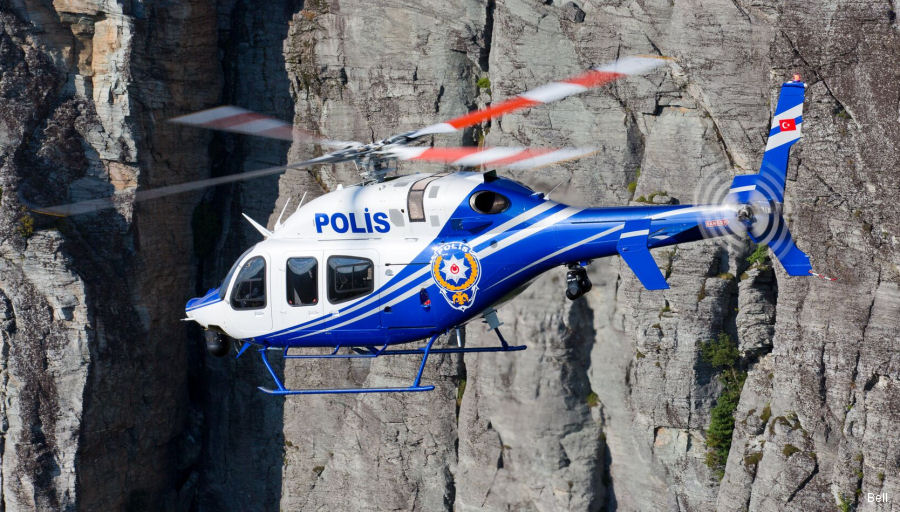 Bell, July 21, 2022 - Bell is pleased to announced that the Turkish National Police (TNP) has achieved 95% operational readiness for 10 years with its fleet of Bell 429 helicopters.

With more than 30,000 total fleet hours, the TNP have maintained this superior standard on their Bell aircraft, kits, and components. For 10 years, the TNP Aviators have protected Turkish citizens, provided public safety, and ultimately, saved lives using Bell products.

"The Turkish National Police were our first major fleet Bell 429 customer in Europe. We are so pleased to see them continue to lead the way with 10 years of continuous 95% operational readiness," said Duncan Van De Velde, managing director, Europe. "This is something truly outstanding."

There are over 100 Bell helicopters used in police, forestry, military, EMS, and corporate missions every day in the skies over Turkey.

With the versatility of the Bell 429, it's a well-suited aircraft to perform a variety of missions such as public safety, Helicopter Emergency Medical Services (HEMS), and even corporate transportation.
429 in

Polis Havacilik Daire Baskanligi