Volocopter, January 14, 2016
- Greenville, TX – Finishing out 2015 brought endings and new beginnings for Volo Mission. Last month co-owner and Director of Operations, Andre Hutchings completed the final training course to take place in California, but where one door closes, another door opens.
The doors may have closed in California but they just as quickly opened in Texas, as Volo Mission's entire operation has been officially relocated. The move has been long anticipated but the timing had to be right. "We purchased the 38 acre training site in October 2014 and have been looking forward to being able to operate in Texas. The time has arrived, we finally have the ability to grow and expand the course the way we have envisioned it," says Andre.
Volo Mission will have a big start to 2016. "February is going to be a very exciting month for us because not only will we be holding our first longline course to take place in Texas, but we will be hosting our very first seminar! We are committed to focusing exclusively on training, educating, and informing the external-load/utility industry and we believe industry specific seminars are a great way to do this. We chose to start with helicopter fire fighting due to my research, Andre's personal experience, and what others in the industry are saying about the training, or more importantly, the lack thereof. We have found there is a real need for this type of training and we feel it is important to provide an opportunity for pilots and companies to learn something new or even perhaps be reminded of what they have forgotten," explains CEO Kimberly Hutchings.
Many companies and pilots whom work on fire contracts are not exclusively part of the aerial fire industry and could benefit from Volo Mission's Fire Seminar and Fire Flight Training. For example, there are companies and pilots who are new, or relatively new to fire fighting and could use some help with very important information required to work on the U.S. Forest Contracts. Although, it is important to mention the fire seminar and Bambi bucket training are not just for new fire pilots, as this is a great opportunity for; Military pilots wanting to transition and learn the civilian sector, companies or agencies wanting to get involved in aerial fire fighting, or any seasoned pilot and company wanting to learn more about the complex aerial fire operations. Lastly, the seminar also serves as a good refresher prior to fire season starting.
In order to provide the best service possible to attendees, VM has brought in an expert guest instructor to conduct the two-day education seminar. Instructor John Harris is a U.S. Forest Service Helicopter Check Pilot with many years of working aerial fire operations. He will also be present during the fire flight training to give feedback and answer questions. "I have seen many mistakes made over the years that could have been avoided had the proper training been received," says John.
The fire training will last a total of six days with three sessions. There will be two different fire-flight training sessions that will include two days of helicopter training with a Bambi bucket and incorporate the two-day fire education seminar, making each of the fire-flight sessions a total of four days. The fire-flight training gives pilots the opportunity to work with a bucket prior to having to learn or practice on the job. It will also allow pilots to learn, understand, and practice the test requirements needed in order to obtain a U.S. Federal Government Fire Service Pilot Card. In addition, pilots will have a unique opportunity to have John onsite to provide crucial information and feedback for the testing process.
The third session is the fire education seminar only. The seminar will offer two-days of important information and education on working aerial firefighting operations such as; communication and terminology specific to fire operations, reviewing the Interagency Helicopter Operator Guide (IHOG) and why it is important, operations and safety procedures, the pilot carding process, and much more.
Lastly, the seminar will include equipment safety and maintenance presentations from the utility industry's top equipment manufacturers: Barry Cordage (longlines), SEI-Industries (Bambi buckets), and OnBoard Systems (cargo hook).
For more information on Volo Mission or the special annual helicopter fire-training seminar, contact
[email protected]
or visit www.volomissionfiretraining.com

USA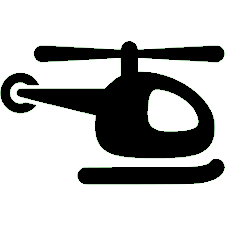 Helicopters Firefighting

SEI Industries