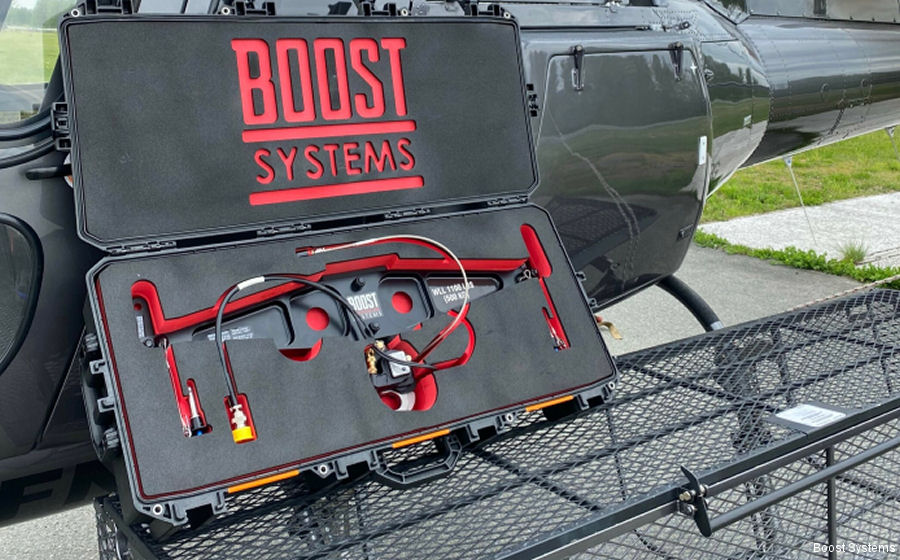 Boost Systems, May 12, 2023 - North Vancouver, BC – Boost Human External Cargo Systems, the global leader in fully certified Human External Cargo Systems and Personal Carrying Device Systems is pleased to announce that it has now been awarded a European Aviation Safety Agency (EASA) supplemental type certificate (STC) for its Airbus AS350/H125 Human External Cargo System.

The BOOST AS350/355/H125 HEC System has a carrying capacity of 1100 lb / 500 kg, which allows for multi-person rescue. The provisions kit installs quickly and easily. Once installed, the mission kit (dual hook and load beam) is installed and removed within minutes.

The system comes complete with a durable case to store the mission equipment when not in use.

"It is important for BOOST to pursue EASA approvals for our HEC equipment, even if it takes years. As an industry leader in Human External Cargo Systems, we want all HEC operators worldwide to have access to modern HEC equipment. We persevered 7 years for this EASA approval with several European customers anxiously awaiting this EASA STC. It feels good to finally be able to equip those fleets with the safest HEC equipment available," explains Jeff Yarnold, VP of Operations.

The AS350/355/H125 HEC System is also approved by TCCA (Transport Canada Civil Aviation) STC SH15-39 and FAA (Federal Aviation Administration) STC SR03681NY.

This system is recommended for use during CFR Part 133 external load missions including SAR, law enforcement and rescue HEC operations as well as cargo transport, utility line work including powerline maintenance and forestry operations.

About Boost Systems : Boost Systems offers a complete line of TCCA (Canada) and FAA (USA) certified HEC systems for a wide range of helicopter models including the Bell 412/212/205, 206L and 407 and MD500 as well as fully compliant accessories including approved PCDS (Personnel Carrying Device Systems) and Boost Systems' Generation II HEC Suspension Lines, which are the safest and most advanced suspension lines available today. Boost Systems also provides world-class training for HEC operations.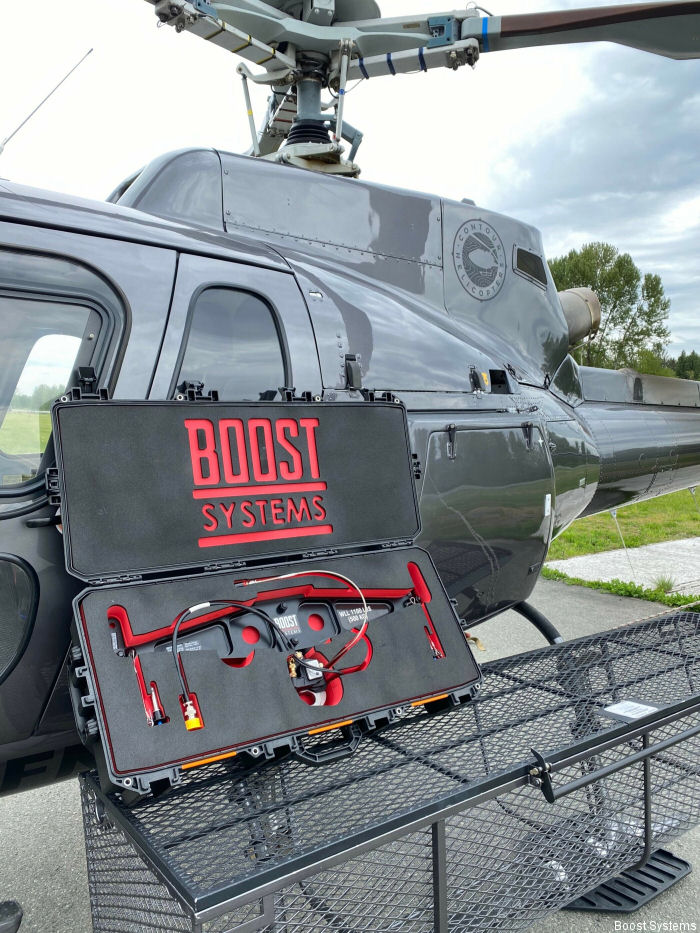 Human External Cargo (HEC) system kit for AS350 / H125

Boost Systems
Airbus AS350
EASA
European Commission