Ecuador's Police Received Fifth AS350


Ecuador National Police received its fifth AS350 / H125 helicopter

Airbus Helicopters, January 24, 2017 - On January 17, an H125 was delivered to the air service of the Ecuadorian National Police (Servicio Aeropolicial del Ecuador).

With this H125, there are now 5 helicopters of the Ecureuil family in service with the National Police, fulfilling missions such as aerial surveillance, transport, firefighting and medical evacuation. A great variety of missions that demand high performance.

The ceremony was attended by the Minister of the Interior of Ecuador, the Ambassador of France, the high command of the Ecuadorian Police and Airbus representatives.

With great maneuverability, excellent visibility and low vibration in the cabine, the H125 has earned the reputation of a very reliable aircraft for many types of missions in the Latin American market.

Only in Ecuador around 25 Ecureuil are currently in use and in the most demanding operating conditions of height and temperature.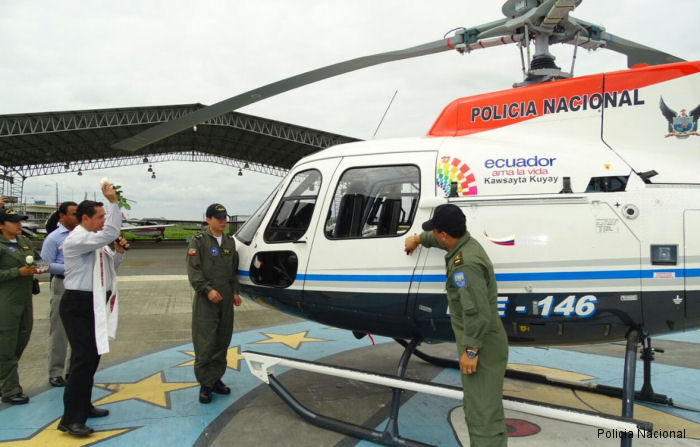 Aircraft mentioned in this article :
Airbus Helicopters H125 PNE-146 ( Policía Nacional del Ecuador )

This article is listed in :
Eurocopter AS350 Ecureuil in

Policía Nacional del Ecuador