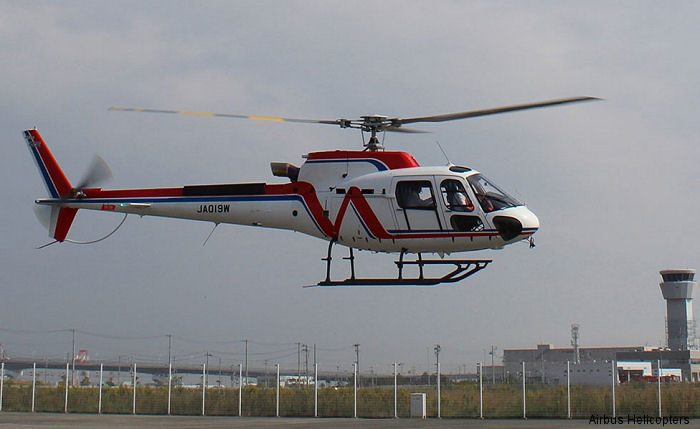 Airbus Helicopters, October 31, 2016 - Airbus Helicopters Japan has delivered a brand-new H125 to Nishi Nippon Airlines Co., Ltd.

This Ecureuil family aircraft will be used for various services the company offers, including power line patrols, aerial photography, survey and cargo transportation.

The company currently operates a total of five AS350Bs / AS350BAs, and one AS365N2.

"We are pleased to receive the newest H125 into our operations. The fleet of H125 has been serving us well, covering a wide variety of services, attesting to the multi-role helicopter's proven reliability and performance for our long-term operational needs. The highly efficient products from Airbus Helicopters have played an important role in our business growth," said Nobuo Tanoue, President and CEO of Nishi Nippon Airlines.

"We are very honoured to deliver the additional H125 to Nishi Nippon Airlines, our long-standing business partner for more than 40 years, since the first introduction of Airbus Helicopters' aircraft into their operations, in 1972. Nishi Nippon Airlines also celebrated a significant milestone with us when we delivered the 1000th AS350B to the company in 1978. We are confident that the versatile and efficient H125 will continue to make a great contribution to the company's operations," said Stephane Ginoux, President of Airbus Helicopters Japan.

The H125 is a member of the rugged and proven Ecureuil family. The H125 outclasses all other single-engine helicopters for performance, versatility, safety, low maintenance and low acquisition costs, and is mainly used for aerial work and high performance missions in high and hot conditions around the world. Some 6,000 Ecureuils have been delivered in nearly 120 countries for some 1,800 operators. Around 550 H125 (AS350 B3e) series are currently in-service worldwide with 15 in service in Japan. It broke the world record for the highest-altitude landing and takeoff, performed on Mount Everest at 8,850 meters (29,035 feet). In 2016, the aircraft reached a total of 30 million flight hours.

About Airbus Helicopters in Japan: Airbus Helicopters Japan was established in 2009 as the Japanese customer centre of Airbus Helicopters, a division of Airbus Group. It is the first foreign affiliated aircraft manufacturer to carry out direct sales, training, and customer support activities in the Japanese aeronautical sector. There are approximately 280 employees located at four locations, including Tokyo and Kobe. With more than 50 years of in-country presence, Airbus Helicopters Japan confirms its leadership position with a 55 percent market share overall in Japan (civil and parapublic sectors). Airbus Helicopters Japan makes Japan's sky safer, more reliable and cost-efficient by providing high quality products and services.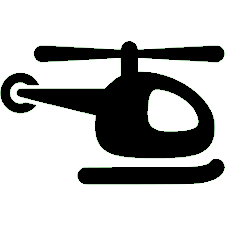 Aircraft mentioned in this article :
H125 JA019W ( Nishi Nippon Airlines )




Nishi Nippon Airlines

Airbus Helicopters Japan
Airbus H125