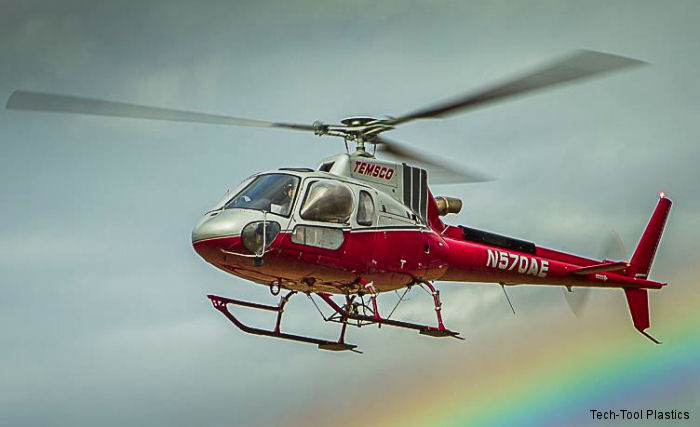 Tech-Tool Plastics, February 26, 2016 - FORT WORTH - Tech-Tool Plastics, the industry leader in the design and manufacture of helicopter windows for more than 45 years, is pleased to announce European Aviation Safety Agency (EASA) approval of their Crew Bubble window for the Airbus Helicopters H125/AS350.

The company previously received FAA Supplemental Type Certificate (STC). Transport Canada (TCCA) and Brazil (ANAC) approval is pending.

Available exclusively from Fort Worth, Texas based Tech-Tool Plastics, the new Crew Bubble window was inspired by Tech-Tool customers that required a new window with a deeper contour than others on the market, especially at the top where extra helmet room is essential.

"The Crew Bubble window for the AS350 was designed to meet customers' demand for a Tech-Tool quality window that enabled the pilot to fit his head all the way into the bubble for improved visibility – even when wearing a helmet. This is just another instance of Tech-Tool supplying the industry with high-quality windows that are not available from the OEMs. We are excited to show off this window again at Heli-Expo now that we have received EASA approval," said Gala Dubois, vice president of operations.

The H125/AS350 Crew Bubble windows are available for right or left hand configurations. For more information and to see the H125/AS350 Crew Bubble window, stop by Tech-Tool Plastics Heli-Expo booth #6334.

About Tech-Tool Plastics: Tech-Tool Plastics designs, manufactures, and stocks a complete range of standard and custom rotorcraft windows. The company has maintained an unwavering focus on quality, while setting industry standards with innovative windows known for their durability and ease of installation. All Tech-Tool windows are optically true and designed to fit perfectly on a number of aircraft. In addition to standard windows, which are available with pop-out air vents, vertical or horizontal slides, and clear or tinted in a variety of colors, Tech-Tool Plastics offers an array of specialty windows.
Airbus H125
EASA
European Commission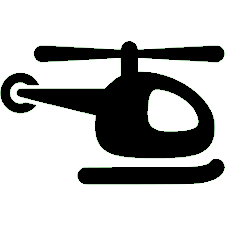 Helicopters Windows