HH-60U Offered to Replace USAF UH-1N


Sikorsky proposes a variant of the UH-60M Black Hawk, the HH-60U, for the US Air Force UH-1N replacement program. 84 aircraft used primarily to protect ICBM launch sites. Four in use since 2011

Lockheed Martin, September 18, 2017 - Guarding and protecting the nation's intercontinental ballistic missile (ICBM) launch sites across the Great Plains requires specially trained tactical security teams on constant standby — and a fleet of combat ready and survivable U.S. Air Force helicopters to get them where they need to be.

For this critical national security mission, Sikorsky proposes a variant of the UH-60M Black Hawk helicopter — designated HH-60U — already in the Air Force inventory. 'HH-60U' is the U.S. Air Force's designation for their fleet of slightly modified UH-60M Black Hawk aircraft acquired in 2011.

An HH-60U fleet of up to 84 aircraft would also provide secure and survivable emergency transport to support Continuity of Government Operations transport in Washington, D.C.

Low-risk and readily available, the HH-60U solution is fully compliant to U.S. Air Force requirements, leveraging existing DoD certifications and non-developmental item integration.

The HH-60U offers superior performance demonstrated by the combat proven Black Hawk. It will provide the USAF with superior value through commonality and will be built on the existing full-rate production U.S. Army Black Hawk production line.

The Sikorsky HH-60U meets and exceeds performance requirements of the Air Force UH-1N Huey Replacement Program for the following missions:

- Emergency Security Response: Unobstructed cabin space for nine Security Forces specialists, their gear, and ESR mission equipment box, plus two special mission aviators.

- Convoy Escort: Endurance, armament and survivability to escort the missile security force team.

- Continuity of Operations Airlift: Crashworthy cabin seating for eight VIPs and one special mission aviator.

Capabilities:

- Payload: 9,600 lbs (4,354 kg) of useful load allows successful execution of all three mission profiles and margin for future capability growth.

- Range: Low risk to meet all range and endurance capability with no modifications; ideal for nuclear security and Continuity of Government operations.

Designed specifically for military remote area requirements; slopes landings of 15° and fully able to taxi on unprepared surfaces up to maximum gross weight.

Will never leave a silo undefended, even on the hottest day, meets all HOGE requirements for COOP and nuclear security missions.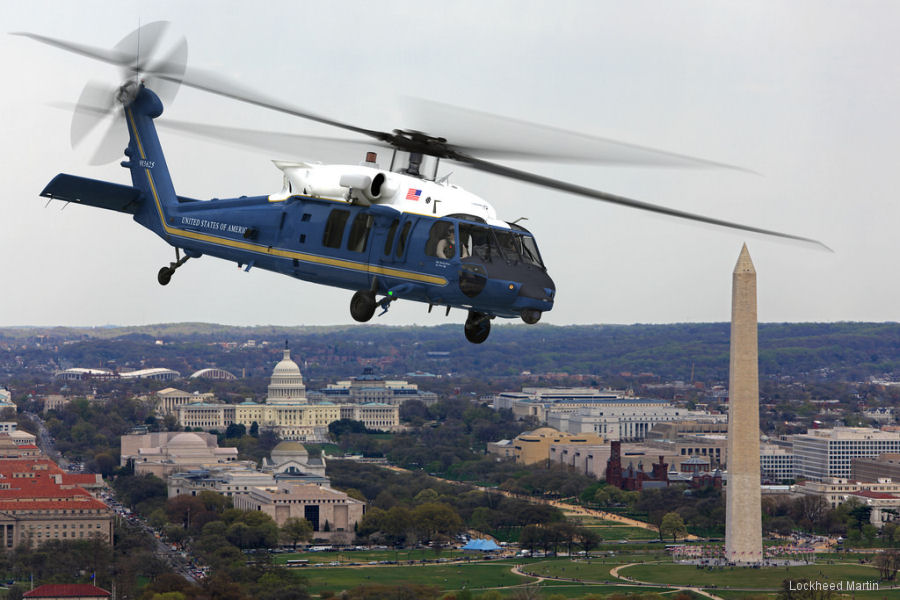 This article is listed in :
Sikorsky HH-60U