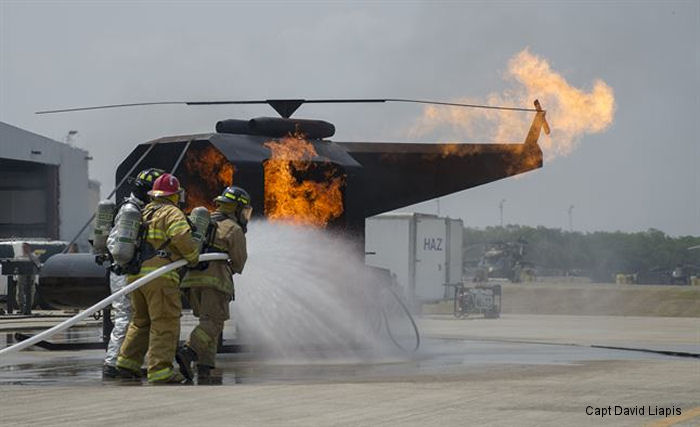 US Air Force, April 26, 2016 - SOTO CANO AIR BASE, Honduras by Maria Pinel - Joint Task Force-Bravo hosted firefighters from Belize, Guatemala, El Salvador, Honduras, Nicaragua, Costa Rica, and Panama for the Central America Sharing Mutual Operational Knowledge and Experience exercise April 18-22 at Soto Cano Air Base.

The latest iteration of CENTAM SMOKE included 34 firefighters participating in strenuous and challenging firefighting activities next to their U.S. counterparts from the 612th Air Base Squadron Fire Department.

The purpose of this exercise is to conduct joint training with cross-functional development between all participating countries, to aid and improve humanitarian and civic assistance operations, promoting regional cooperation that will improve collective capabilities and strengthen partnerships.

"We have learned new things and also to coordinate between neighboring countries, so that in the future we can assist each other in any emergency and work the same way," said Alejandro Blanco, a firefighter from El Salvador.

These teamwork capabilities can be easily put to test in the wildfire-prone Central American region. Recently, Joint Task Force-Bravo was called to action when local efforts alone were unable to fight forest fires that emerged in protected and inaccessible areas of Honduras and Panama, necessitating the use of U.S. Army UH-60 Blackhawk and CH-47 Chinook helicopters to help contain the blazes.

"We know there are countries that don't have the same assets that we have in the U.S., so what we do is we bring those countries in to train with our aircraft," said Master Sgt. Mario Gonzalez, the 612th ABS Fire Department assistant chief of training. "We teach them what might happen and help them improve their skills for battling fires."

CENTAM SMOKE provides hands-on training with U.S. air assets, preparing participants to act as a team and to be familiar with coordinating ground and aerial firefighting operations.

"It was very interesting to learn new things and to develop a friendship with the other countries," said Katheryn Bravo, a firefighter from Panama. "Once we finish the training we share what we learned in our own units back home."

Sharing these experiences and bringing back the acquired knowledge from exercises such as CENTAM SMOKE have helped keep firefighters in the region prepared, as was the case with the recent fires in the Darien province in Panama and Jeanette Kawas National Park in Honduras, where the U.S. and Central American countries worked together to contain large wildfires.

During the week, participants combined classroom lessons with scenarios in the field using structural, automobile and aircraft live fires, first response medical procedures, patient loading for medical evacuations, familiarization with personal protective gear and the Jaws of Life extraction tool. The lessons and scenarios demonstrated the importance of teamwork for such operations.

After graduation, Arnulfo Jimenez, of the Costa Rican Fire Brigade, said, "It is important to know that we are firefighters anywhere in the world; that we work for the same mission, which is to protect life, protect private property and protect the environment. No matter where we are, we are one, we are firefighters."

Since 2005, Soldiers and Airmen from Joint Task Force-Bravo have facilitated the training of more than 850 firefighters from across the region, providing an opportunity for U.S. and Central American firefighters to work as one, building collaborative relationships as partner nations and allowing those involved to take valuable lessons back to their countries.
Location :

Cnel Enrique Soto Cano


1-228 AVN

1st Battalion, 228th Aviation Regiment
US Army Aviation

Belize

Guatemala

El Salvador

Honduras

Nicaragua

Costa Rica

Panama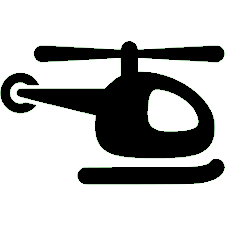 Helicopters Firefighting