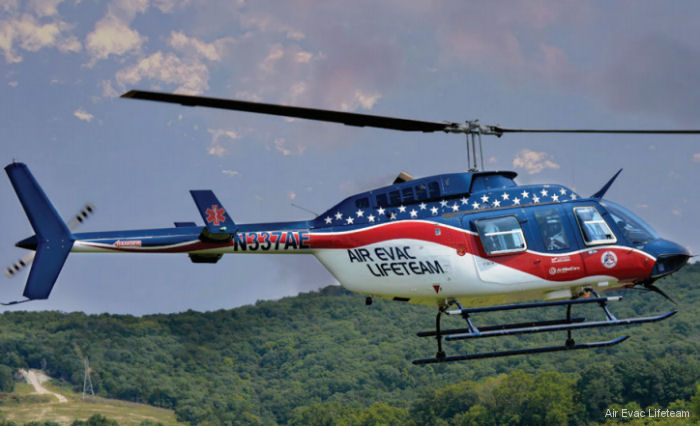 Air Evac, August 19, 2016 - O'FALLON, MO - Air Evac Lifeteam is proud to announce that it recently earned full accreditation from CAMTS (Commission on Accreditation of Medical Transport Systems).

CAMTS is comprised of nonprofit organizations dedicated to improving the quality and safety of medical transport services.

CAMTS-appointed surveyors visited 25 air medical bases within the Air Evac Lifeteam system in June 2016. Surveyors also spent a week at the company's corporate headquarters in O'Fallon, Mo. The surveyors look for compliance with accreditation standards. Seth Myers, president of Air Evac Lifeteam, said Air Evac was first accredited by CAMTS in 2008, and has earned continuous reaccreditation ever since.

"Earning this prestigious accreditation is an external validation of Air Evac Lifeteam's commitment to quality and safety," Myers said. "Air Evac is the largest company-wide, CAMTS-accredited program. We have met – and often exceeded – industry-wide standards."

The CAMTS standards include patient care, medical personnel education, medical equipment, and the safety of our pilots, maintenance staff, communication centers and management.

"We believe the CAMTS process and accreditation speaks volumes about our quality and safety, and we believe our customers and patients will appreciate the hard work and dedication of each employee to maintain CAMTS accreditation," Myers said.

About Air Evac Lifeteam: Air Evac Lifeteam, headquartered in O'Fallon, Mo., is the largest independently owned and operated air medical service provider in the United States, with more than 125 air medical bases across 15 states. Air Evac is the leading provider of helicopter emergency medical services to communities in need of rapid medical transport to advanced emergency healthcare. Flight crews, consisting of a pilot, flight nurse and flight paramedic, are on duty 24 hours a day, seven days a week to respond to the scene of an emergency, or provide transportation between medical facilities. For more information, please visit www.lifeteam.net, or like us on Facebook.

Air Evac Lifeteam
CAMTS