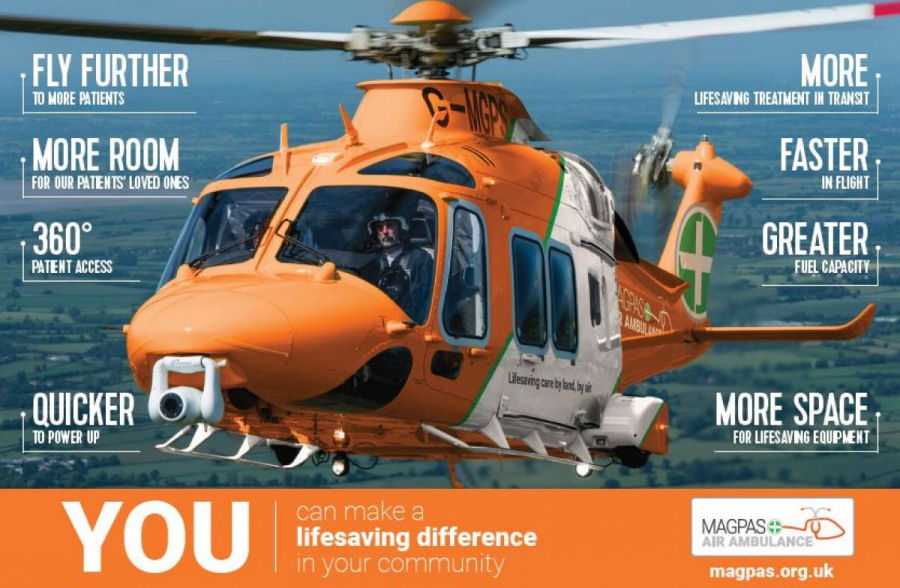 Magpas, June 26, 2018 - The current Magpas Air Ambulance MD902 Explorer entered service 17 years ago and has been with the charity since June 2012.

Whilst it has flown to thousands of patients over the years and helped the charity respond to it's highest number of activations ever in 2017, it is now coming to the end of it's operational life.

As of 26th June 2018, a two-year appeal to raise £1.5 million was launched to bring a new, state of the art helicopter to the region.

The AgustaWestland AW169 will become the new Magpas Air Ambulance and will be able to fly further, faster and allow the lifesaving service to reach an even greater number of patients.

The new helicopter will be operated by Specialist Air Services (SAS).

SAS has placed orders for 12 AW169s and is also an Authorized Service Centre for the AW169 in the UK, providing a range of support and maintenance services to AW169 customers. Eight AW169 helicopters are already in service or are soon to enter service with UK air ambulance charities comprising Kent Surrey & Sussex Air Ambulance (2 aircraft), Children's Air Ambulance (2 aircraft), Dorset and Somerset Air Ambulance, Lincs & Notts Air Ambulance, Cornwall Air Ambulance and Essex & Herts Air Ambulance.

The first four AW169 air ambulances to enter service in the UK in their first year of service have performed nearly 3,000 lifesaving missions and have flown more than 2,200 hours.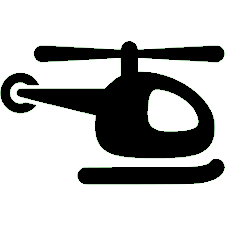 Aircraft mentioned in this article :
AW169 G-MGPS ( UK Air Ambulances )



Location :

RAF Wyton


MAGPAS

Magpas Air Ambulance
UK Air Ambulances
AW169 in

UK Air Ambulances
Magpas Air Ambulance Selects AW169