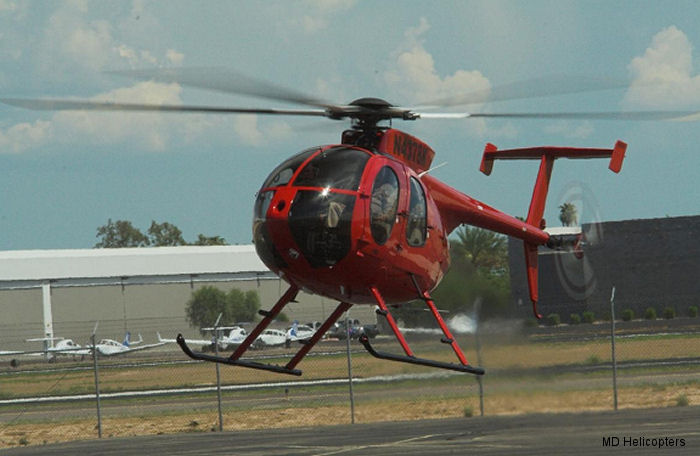 MD Helicopters, April 19, 2016 - Mesa, Ariz. - MD Helicopters Inc. (MDHI) welcomes Kuala Lumpur-based Sapura Aero as an authorized representative serving the Southeast Asian countries of Malaysia, Brunei, Cambodia, Indonesia, Laos, Myanmar, Philippines, Singapore, Thailand, and Vietnam.

As an authorized independent sales representative within the Association of Southeast Asian Nations (ASEAN) region, Sapura Aero will offer the full range of MDHI's commercial helicopter products as well as the optional equipment and accessories to support them.

"This collaboration between MD Helicopters and Sapura Aero will enable an accelerated development of a robust and self-sustaining commercial rotorcraft market in the ASEAN market," said Lynn Tilton, chief executive officer for MD Helicopters. "We are excited about expanding the MD footprint in Southeast Asia, but more so because of the partner we have chosen. Sapura Aero has an impeccable reputation as a professional, resourceful and resilient organization.

"We are confident that together, the future of rotorcraft in this region will grow exponentially, with a laser-focus on execution and customer service."

"This collaboration with MDHI fits well with Sapura Aero's regional expansion efforts," said Shahriman Shamsuddin, MD of Sapura Aero. "Our goal is to provide exceptional aircraft handling, hangarage, aircraft management and aircraft charter throughout the region. The combination of MDHI's proven platforms with our infrastructure and regional network will enable Sapura Aero to offer customized solutions to our customers."

To support these efforts, the first Malaysian private purchase of the new MD 600N will be managed by Sapura Aero. Through this arrangement, Sapura Aero will be able to demonstrate the capabilities of the MD 600N to private/VIP owners, emergency medical service operators, law enforcement and security services.

Though the partnership between MD Helicopters and Sapura Aero was celebrated in an official signing ceremony at the Sapura Aero hangar at the Sultan Abdul Aziz Shah International Air Port in Kuala Lumpur on October 2, 2015, the companies are participating in their first co-branded event at the Defense Services Asia (DSA) Exposition and Conference in Kuala Lumpur, April 18 to 21.

"We are excited about what this partnership will mean for the rotorcraft market throughout the ASEAN region," said Shamsuddin. "As we look to the future and building a regional maintenance, repair and overhaul and training hub in Malaysia, we look forward to improving economic stability to the region as we create jobs training pilots and crews as well as engineers and technicians in support of the MD 500, MD 600 and MD 900 series of helicopters."

Delivery of the custom-configured MD 600N is planned for Q4 2016 in Malaysia.

About MD Helicopters, Inc.: MD Helicopters, Inc. (MDHI), a Lynn Tilton company, is a leading manufacturer of commercial, military, law enforcement and air-rescue helicopters. The MDHI family of rotorcraft is world renowned for its value, versatility and performance, and includes the twin-engine MD 902 Explorer, and single engine versions of the MD 600N, MD 520N, MD 500E, MD 530F and MD 530G. The innovative NOTAR® system for anti-torque control with no tail rotor – a key feature of the MD 902, MD 600N and MD 520N –is used exclusively by MD Helicopters to provide safer, quieter performance and confined-area access capability.

About Sapura Aero SDN BHD: Sapura Aero, provides the total suite of Private Aviation Services. Operating out of our home base of
Subang (WMSA) and Senai (WMKJ) with our partners Air Alsie operating from Sonderborg (EKSB) and Billund (EKBI). Together we manage more than 25 private aircraft worldwide, where we cover areas of responsibilities that include Acquisition Consulting, Aircraft Management and Mission Planning. Everything you need from your Integrated Private Aviation Services Provider.

MD Helicopters