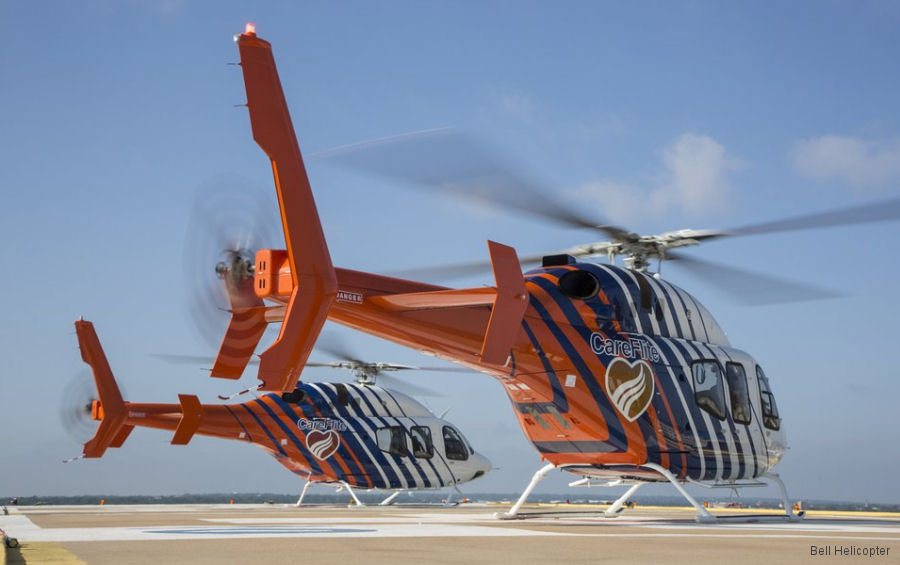 Bell, April 16, 2018 - Just as drivers on the road recognize the blue and red flashing lights of an ambulance, the CareFlite helicopters that fly through the sky are just as known in Texas.

Helicopter emergency medical services have been the flagship mission of CareFlite since 1979. Today, their employees have safely transported over one million patients by air and ground, since its inception.

Operating out of six air medical center bases, the team's fleet consists of two Bell 429s and five Bell 407GXs, along with ground ambulances and a King Air fixed wing ambulance. They are currently the only service in north central Texas that operates their Bell 429 under instrument flight rules during inclement conditions, meaning the CareFlite Medical Crew and their aircraft are ready to respond during rain or shine.

Aside from providing fast transportation to medical centers, CareFlite also seeks to educate first responders about safe operation of helicopters through their Landing Zone safety classes. They recognize that their rotorcraft do not always land on helipads and have been training pilots and first responders for 38 years on how to get out of scene as well as into it. Their pilots also operate aircraft wearing night vision goggles to make their nighttime rescue operations as safe as possible. Through their pilot training, CareFlite provides pilots with valuable lessons to prepare them to land anywhere and rescue sick or injured citizens in every situation.

While they are always ready to bring help and hope to all who are badly injured in car or industrial accidents, CareFlite employees also feel it is their best responsibility to encourage drivers to avoid reckless activities that could lead to these unfortunate circumstances. The organization secures billboard advertisements on major Texas highways to encourage drivers to not text and drive. CareFlite employees are all too familiar with dangerous driving habits. Today, texting while driving causes more accidents than driving under the influence. Through these ads, the nonprofit hopes to keep Texas roads safer and accident – free by reminding drivers that the worst way to ride in a helicopter is as a patient.

Bell has been part of CareFlite's life saving air medical service since CareFlite was founded in 1979. The first joint use air medical program in the United States is sponsored by Baylor Scott & White Health, JPS Health Network, Methodist Health System, Parkland Health and Hospital and Texas Health Resources.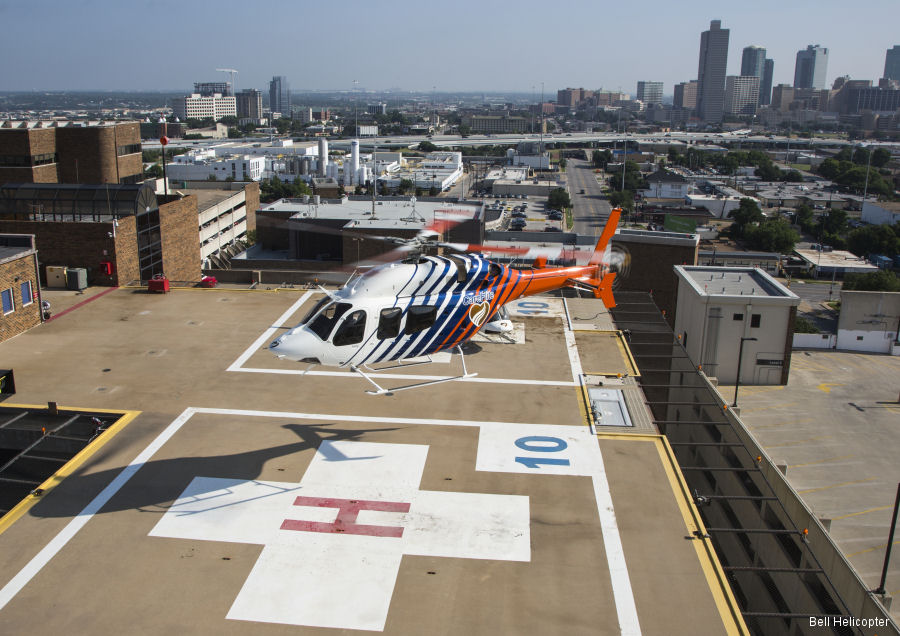 CareFlite