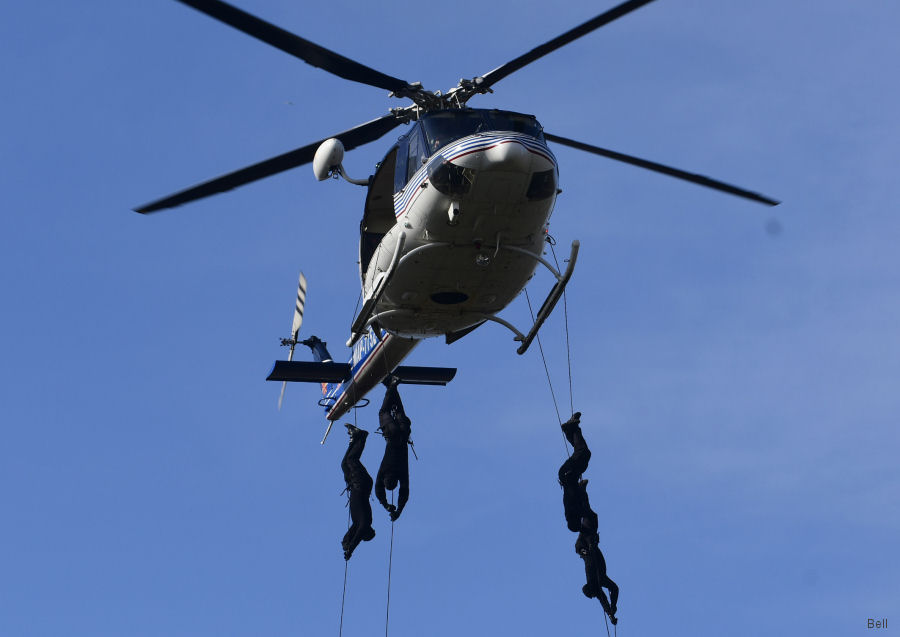 Bell, February 06, 2020 - Bell is dedicated to delivering exceptional experiences and providing safe and reliable aircraft to its customers.

Bell's aircraft versatility and new technologies are essential for a variety of missions, especially parapublic operations. We are seeing major opportunities to grow and continue our helicopter operations in Europe.

Macedonia's Ministry of Internal Affairs police helicopter unit in Skopje operates a Bell 412, Bell 212, and Bell 206 helicopters in the Balkans region. The police helicopter unit utilizes its Bell aircraft by providing aerial surveillance, search and rescue, VIP transport, border monitoring, and aerial firefighting.

In November, the Ministry of Interior celebrated the 50th anniversary of its helicopter unit. "The unit has proven to be an important element in the service of many organizational units of the Ministry of Interior, including special units, telecommunications, border police, crime police, traffic police, public order and peace, VIP transport, and many more," said Nenad Aleksovski, head of the Department of Aviation Units.

Bell is committed to its customers and providing quality aircraft for a variety of missions.

"Bell is proud of our longstanding relationship with Macedonia's Ministry of Interior and supporting their helicopter operations," said "Abigail Hernandez, regional sales manager at Bell. "We hope to continue this collaboration for many more years."

The Bell 412EPX has the impeccable reputation of reliability and continues to be the twin-engine helicopter of choice in the parapublic and defense sector with governments in Montenegro, Australia, Canada, Indonesia, Japan, United States, and Thailand.

About Bell: Thinking above and beyond is what we do. For more than 80 years, we've been reimagining the experience of flight – and where it can take us. We are pioneers. We were the first to break the sound barrier and to certify a commercial helicopter. We were a part of NASA's first lunar mission and brought advanced tiltrotor systems to market. Today, we're defining the future of on-demand mobility. Headquartered in Fort Worth, Texas – as a wholly-owned subsidiary of Textron Inc., – we have strategic locations around the globe. And with nearly one quarter of our workforce having served, helping our military achieve their missions is a passion of ours. Above all, our breakthrough innovations deliver exceptional experiences to our customers. Efficiently. Reliably. And always, with safety at the forefront.

About Textron: Textron Inc. is a multi-industry company that leverages its global network of aircraft, defense, industrial and finance businesses to provide customers with innovative solutions and services. Textron is known around the world for its powerful brands such as Bell, Cessna, Beechcraft, Hawker, Jacobsen, Kautex, Lycoming, E-Z-GO, Arctic Cat, Textron Systems, and TRU Simulation + Training.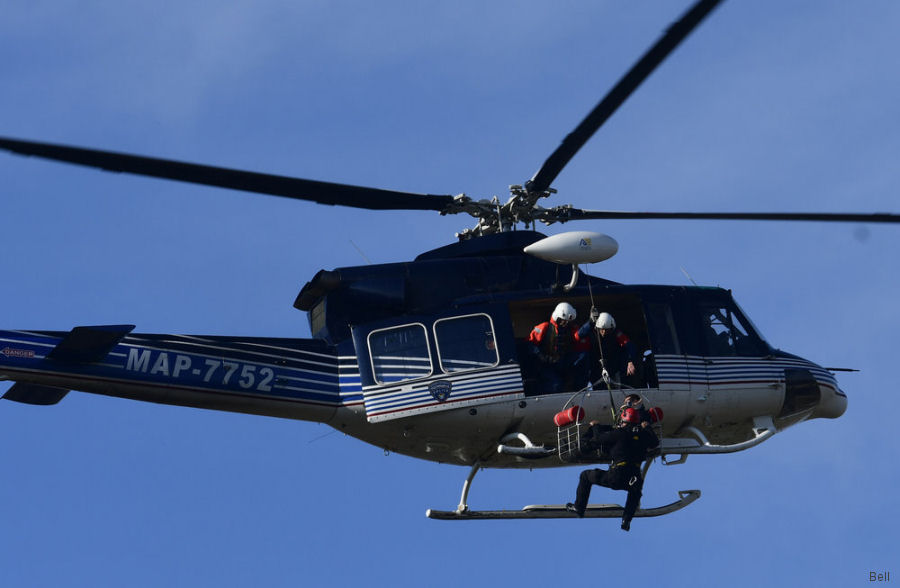 Policija na Republika Makedonija
Police of the Republic of Macedonia