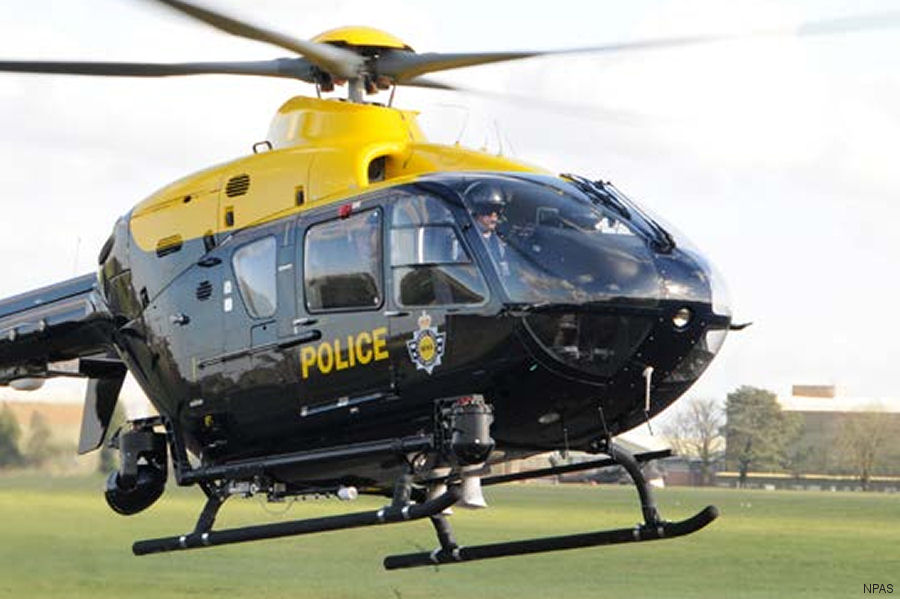 NPAS, January 23, 2019 - Building work has started on a £4 million police airbase in Essex.

Construction of the National Police Air Service (NPAS) airbase at North Weald Airfield is expected to run until autumn, with the first flights taking off before the end of 2019.

Police helicopters and police planes will be able to fly from the base which will operate 24/7, 365 days a year, and primarily serve London and the South East.

Crews in these aircraft will be regularly supporting police colleagues on the ground to find missing people and search for suspects. They'll also provide an aerial view to help local police ensure crowd safety at major events and support police forces bring many other crimes in action to an end.

North Weald will be among a network of 14 NPAS bases offering support to the 43 police forces of England and Wales. NPAS collectively responds to more than 20,000 incidents every year.

Temporary Chief Constable John Robins, said: "This purpose-built base will be a superb addition to NPAS and we're looking forward to the service going live. Police air support is a vital tool available to police forces to help keep communities safe. Flying at average speeds of 138mph, combatting crime and disorder, searching for missing people or providing support to officers on the ground by air is 20 times faster than other options and saves local police valuable time when it matters."

The Police and Crime Commissioner (PCC) of West Yorkshire, Mark Burns-Williamson, Chair of the NPAS Strategic Board, said: "The construction of the new base represents the continued progress of the National Police Air Service and is recognition of its crucial role in keeping people safe."

"This addition will further bolster our nationwide network, offering an increased level of support in preventing and detecting crime, whilst protecting some of the most vulnerable in society.

"The round the clock nature of the base also means it will be a key hub of activity, which will make a significant contribution to policing and police aviation services."

Planning permission was granted for the scheme by Epping Forest District Council last year.

Epping Forest District Councilor Anne Grigg, Portfolio Holder for Commercial and Regulatory Services, said: "North Weald Airfield has a long standing history of protecting our community since opening as an airfield in the 1st World War, and becoming a Battle of Britain airfield in the 2nd World War, providing a home to spitfires and hurricanes. It is good to see North Weald continuing to play a crucial part in the local and wider community in the 21st Century."

Building work is being carried out by Kier Group.

Phil Oades, Regional Director for Kier Capital Projects, said: "Working collaboratively with the National Police Air Service, we are delighted to be starting work on the new airbase at North Weald Airfield. Over the last three years, we have worked with NPAS to deliver vital new buildings and infrastructure to bases across the country. We look forward to carrying out this work which will directly benefit residents in London and the South East."

About the National Police Air Service: We provide borderless air support to all police forces of England and Wales 24/7, 365 days a year, from our national network of 14 bases. The National Police Air Service exists to keep communities safe and tasks which pose the highest risk to communities are prioritised in line with local police and crime plans. All requests for support are managed through one central point in our national operations centre in West Yorkshire.

The National Police Air Service was formed in October 2012 following the national review of air support conducted by the Home Office in 2009. We are the first and only collaboration of all police forces in England and Wales, regulated by law.

The National Police Air Service is delivered by West Yorkshire Police on behalf of British Policing and governed by a National Board made up of six elected Police and Crime Commissioners and six Chief Constables each representing their policing regions. It is funded through the collaborative agreement of participating police forces to each pay a proportionate contribution toward this overall cost of delivery which corresponds to their service use.




From left, Philip Stuart, Senior Quantity Surveyor, from Kier Group; Councillor Richard Bassett, Chairman of Epping Forest District Council; Mark Burns-Williamson, Police and Crime Commissioner of West Yorkshire and Ollie Dismore, Temporary Accountable Manager of the National Police Air Service at the site of the new NPAS North Weald base.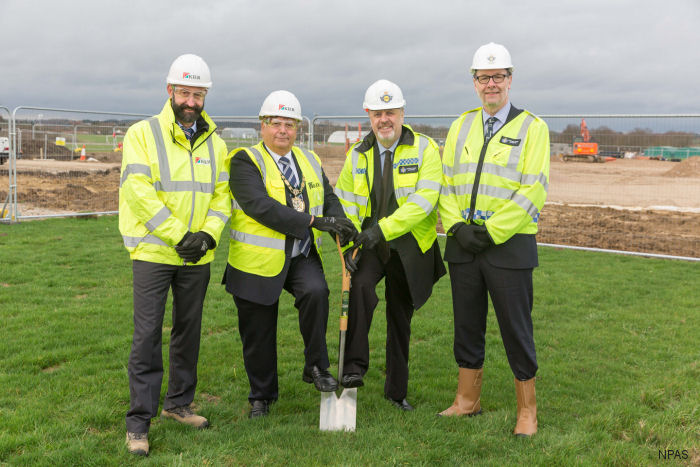 Location :

North Weald


NPAS

NPAS
UK Police Forces