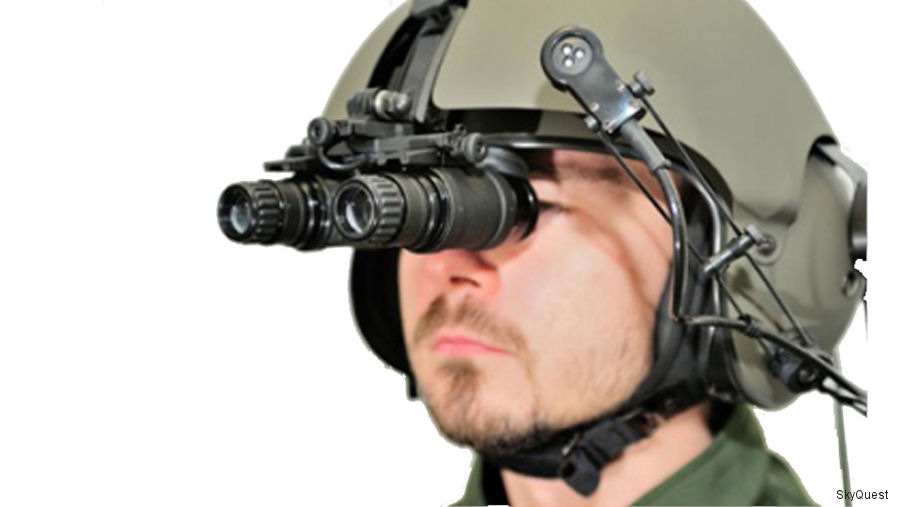 SkyQuest Aviation, February 27, 2018 - SkyQuest Aviation LLC is proud to announce that it has partnered with PCO Poland to carry their line of aviation night vision goggles.

SkyQuest is the sole distributor in the United States for this state-of-the-art technology.

These goggles can be used to carry out tactical operations during night-time. The comfortable, stereoscopic twin eye observation feature is able to retain a natural perception of shapes and sizes of observed objects and scenery.

Available in white phosphorus or green, the PNL-Rm are a quality, affordable option for the aviation market.

To try out this technology visit SkyQuest booth N6318 at HAI Heli-Expo 2018.

Helicopters Outfit Gear