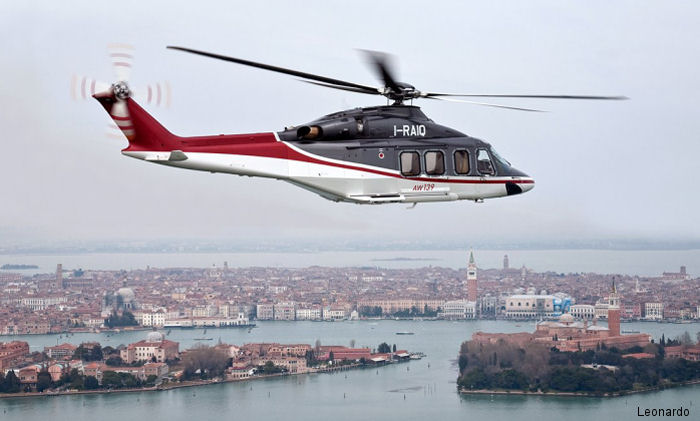 Leonardo, March 27, 2017 - One year on from the start of InnovationHub, the joint project between the Polytechnic University of Milan and Leonardo, created with the aim of promoting cooperation in research, development and innovation, numerous projects relating to Leonardo's business areas are underway, concerning most of the company's divisions.

For Leonardo, this partnership represents an important collaboration to promote and pave the way for interactions between the university and business worlds, to create joint observers of technological development, to define and encourage adequate knowledge transfer, and finally to increase the employability of university students through the development of skills which respond to the real needs of the business world.

For the Polytechnic University of Milan, acting in concert with industry has always been a priority. Such alliances reinforce the University's role in society as a technical-scientific hub with an international vision. For the University, this partnership with Leonardo is an important next step in bringing together the latest technology with university and industrial policies.

During this year, special attention was paid to joint initiatives in relation to the major European programme for aeronautics research, Horizon 2020, the biggest EU Research and Innovation programme ever, which includes CleanSky 2, whose objective is to develop cutting-edge technology aimed at significantly reducing the noise and environmental impact of airplanes and helicopters, and air transport in general.

Among the topics developed as part of the agreement, dominated by solutions relating to flight safety and comfort, it is worth noting the project aimed at identifying systems to reduce vibrations within helicopter cockpits, at reducing internal noise and as a result improving the liveability of the spaces, as well as the noise heard from outside the aircraft, a study that will also be extended to regional turboprop aircraft. From a safety point of view, projects were launched to look for solutions to tackle ice formation on aerostructures, one of the most pressing challenges for flight safety.

In order to replace the current systems, which mainly use the power generated by engines, low energy consumption technological solutions are being explored, including hydrophobic coatings, vibrator and ultrasonic systems, or enhancement of the predictive power of localisation of the critical areas for ice formation. Further research was initiated on flight mechanics, aerostructures, and software engineering, while in the space field, sensors and control systems for microsatellite constellations are undergoing development, as well as technologies for the identification and capture of space debris.

As well as the technological development goals which are of specific interest to Leonardo's divisions, the partnership agreement between the two organizations is aimed at ensuring the growth in human resources skills in a strategic sector for the country, such as aerospace.
Location :


Politecnico di Milano

Leonardo Italy
Horizon 2020
European Commission
Sustainable Innovative Technologies by Leonardo