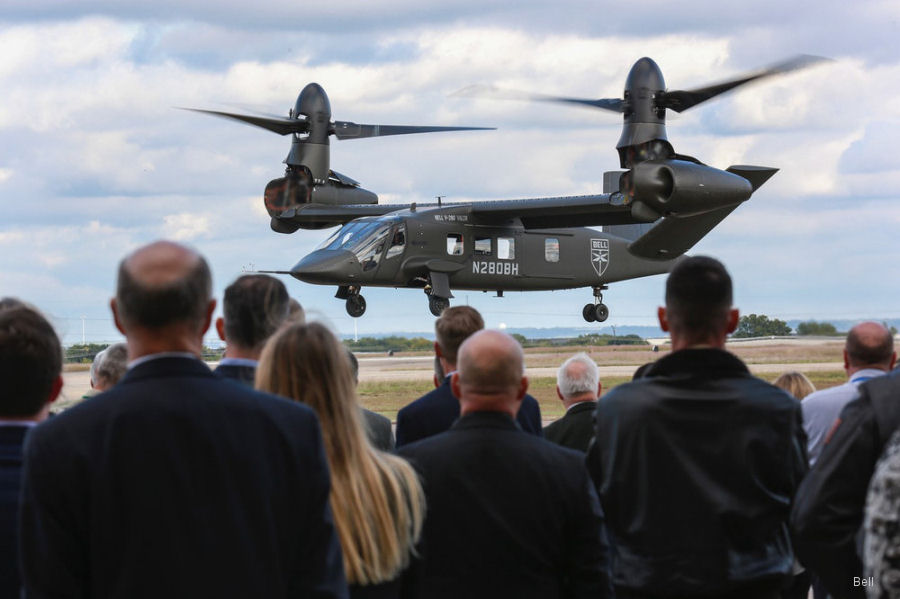 Bell, November 30, 2018 - The Bell V-280 Valor was recognized by Popular Science with a Best of What's New Award in the Aerospace category for 2018.

This award validates all the fantastic work completed to date by Bell and its partners from Team Valor and the U.S. government.

From the outset, the Bell team had a mission: revolutionize vertical lift for U.S. warfighters. As part of a government technology demonstration partnership, the Bell V-280 Valor has been flying since late 2017 and is making steady progress through flight tests, including multiple flights with Army test pilots.

The V-280 Valor has moved from an innovative idea to a fully functional, high-performance aircraft that combines the best of vertical and fixed-wing flight in fewer than five years. In less than a year of flight-testing, the V-280 has already flown more than 70 hours and reached speeds that far outpace those of similarly sized helicopters, while showcasing extraordinary low-speed agility.

Mission effectiveness is not the only area where technological advances are included in the V-280 Valor. It is also being developed with sustainability and maintainability in mind. Digital design and modern manufacturing processes were incorporated from the start. The team has built in affordability and reliability to increase maintenance-free operating periods and reduce forward logistics burdens.

By providing unmatched speed, range, and agility, the V-280 proves Bell's ability to deliver transformational capability that will redefine the battlefield for the coming decades.

The V-280 Valor team continues to make exceptional progress on the flight-test program.
Bell V-280 Valor