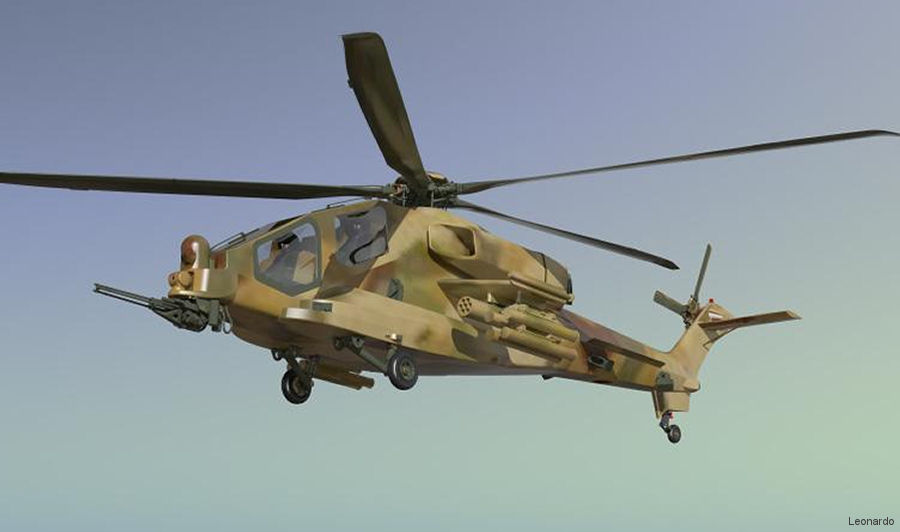 PZL-Swidnik, February 18, 2021 - In the Kruk program, PZL-Świdnik offers the AW249 helicopter - the most advanced combat helicopter, which includes the latest technological solutions in its class.

It is equipped with a complete set of navigation, day and night missions and fire control systems, as well as the ability to manage and steer unmanned aerial vehicles.

In addition, the mission implementation system will provide a number of elements to improve situational awareness, thus reducing the pilot's workload and improving safety.

The AW249 will be characterized by the speed and durability of the flight allowing it to survive in the most difficult conditions during assault and air support (CAS) tasks. Thanks to the modern design, it will also provide very competitive maintenance and operating costs, and the open architecture will make

Participation in this important helicopter program would allow Poland to remain at the forefront of rotorcraft technology and be a first-league player also due to the complexity of the combat helicopter.

Choosing a ready-made solution would mean that the entire budget would go to the purchase of already existing resources. Therefore, investing in industrial cooperation to develop a new Polish combat helicopter would allow for long-term benefits for the national economy, would contribute to increasing employment, acquiring know-how, and then exporting the Polish variant of the helicopter.

This would ensure greater security for industrial sovereignty, also in terms of intellectual property.

To sum up, a modern helicopter for the Polish army, produced locally, adapted to the operational needs expressed by the Ministry of National Defense, would ensure full sovereignty in military and economic areas.

The industrial value of this offer is enormous - the military gives the opportunity to secure the entire life cycle of helicopters in the country, and Poland ensures the maintenance of full capacity to construct and produce helicopters for many decades.
Leonardo AW249

PZL Swidnik
Leonardo and PGZ Sign LoI for AW249