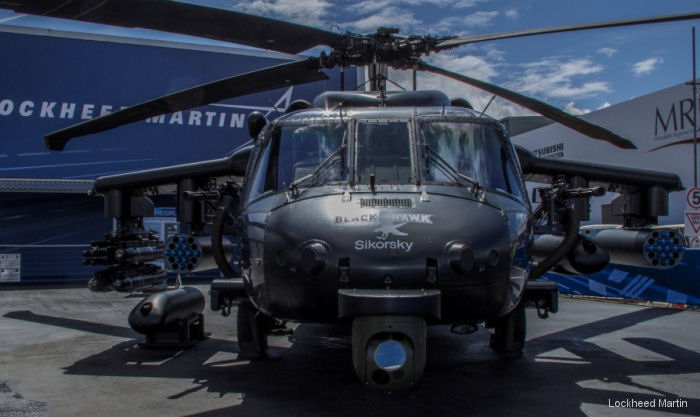 Lockheed Martin, July 12, 2016 - FARNBOROUGH – Lockheed Martin is exploring options to bring its weapons integration expertise to bear on the European S-70 BLACK HAWK helicopters made by Sikorsky, a Lockheed Martin Company.

The goal is to produce an armed kit scalable to the requirements of customers that procure BLACK HAWK aircraft direct from Lockheed Martin (NYSE:LMT).

"Last year's acquisition of Sikorsky by Lockheed Martin has widened the aperture of possibilities for arming the BLACK HAWK helicopter," said Bill Gostic, vice president, Sikorsky Global Military Systems & Services. "Lockheed Martin brings integration expertise that will allow us to customize an armed configuration — for defensive or offensive operations — to the specific preferences of current and future BLACK HAWK customers, and with weapons of their choice."

During the ongoing Farnborough International Airshow, Lockheed Martin is displaying outside its pavilion an armed BLACK HAWK aircraft manufactured at Sikorsky's PZL Mielec factory in Poland, and with the cockpit section manufactured at Aero Vodochody in the Czech Republic. The display represents the types of weapons Lockheed Martin can integrate onto the medium-lift military utility platform that's renowned for its multirole capabilities.

Armed external wings on either side of the displayed aircraft feature a total of four weapons stations for fire suppression and elimination of armored targets, with launchers for a mix of HELLFIRE® and DAGR® air-to-ground missiles, a 19-shot Hydra-70 rocket pod, and an FN HERSTAL Belgium manufactured rocket machine gun pod. For laser designating of a future weapons system, the aircraft's cockpit chin features the INFIRNO™ sensor system.

Crew-served weapons inside the displayed aircraft include an FN HERSTAL 50-caliber (12.7mm) machine gun mounted to the cabin floor, and window-mounted 7.62-mm mini-guns. The mini-guns can also swing into a fixed forward firing position to be for operated by the pilot.

Depending on the chosen weapons configuration, the cabin can seat troops for armed assault and close air support of ground troop missions. Alternatively, the cabin can store additional ammunition for the guns and rocket pods, and an internal 200 gallon auxiliary fuel tank system for extended range and endurance required for armed escort missions.

About Lockheed Martin: Headquartered in Bethesda, Maryland, Lockheed Martin is a global security and aerospace company that employs approximately 125,000 people worldwide and is principally engaged in the research, design, development, manufacture, integration and sustainment of advanced technology systems, products and services.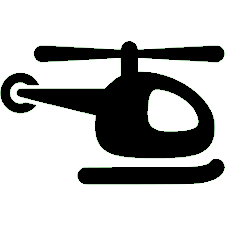 Aircraft mentioned in this article :
S-70i Black Hawk SP-YVA ( PZL Mielec )


Sikorsky S-70i Black Hawk
Sensor Infirno First Flight on Black Hawk


Aero Vodochody