Sikorsky, July 23, 2007 - STRATFORD, Connecticut - Eastern General Aviation Corp. Expands Fleet for Offshore Oil Operations

Sikorsky Aircraft Corp. has delivered the first S-92® helicopter to China. Eastern General Aviation Corporation (EGAC), a subsidiary of China Eastern Airlines Group, recently accepted the aircraft along with two S-76 C++TM helicopters. Sikorsky Aircraft is a subsidiary of United Technologies Corp. (NYSE:UTX).

The delivery distinguishes EGAC as the first customer to operate the S-92 in China. The helicopters will be used for offshore oil operations as part of EGAC's plans to expand its business with China National Offshore Oil Corporation (CNOOC) and ConocoPhillips China, Inc., a Joint Venture with CNOOC. The aircraft are upgrades for EGAC's current fleet of three S-76A++TM aircraft.

Located in Tianjin in northern China, EGAC is the second-largest commercial customer of Sikorsky Aircraft in China. It provides helicopter service to offshore oil companies operating in the Bohai Bay area, a region in China that is experiencing oil industry market growth.

"China is important to us as both a market and supplier base, including for S-92 tail pylons. The aircraft's entry into the domestic market is particularly gratifying and appropriate," said Sikorsky President Jeffrey Pino. "We expect the S-92 will become an important part of China's growing oil industry."

The three aircraft were ferried to Tianjin by an Antonov 124 cargo plane, which arrived in Tianjin on June 2. In-country flight training with a Sikorsky instructor has been successfully completed and the S-92 is scheduled to begin contract service with CNOOC and ConocoPhilips China, Inc. on August 1. Avion Pacific Ltd., China sales representative for Sikorsky Aircraft, is conducting flight training for the S-76C++ in country, estimating completion by August 15.

"The introduction of the S-92 marks the milestone of EGAC entering into heavy machines operations and we are very happy with our selection," said EGAC President Li Jianmin. Adding to Jianmin's comments, Captain Ma Qin, EGAC's Chief Pilot of EGAC, said: "The S-92 is a superb machine, the best I have ever flown in my career. We are excited to be flying it."


Sikorsky Aircraft Corp., based in Stratford, Conn., USA, is a world leader in helicopter design, manufacturing and service. The company's mission statement reflects its long commitment to safety and innovation: "We pioneer flight solutions that bring people home everywhere...every timeTM." United Technologies Corp., based in Hartford, Conn., USA, provides a broad range of high technology products and support services to the aerospace and building systems industries.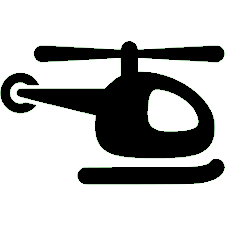 Aircraft mentioned in this article :
S-92A B-7321 ( Eastern General Aviation )


S-92 in

Eastern General Aviation
10-Year Anniversary of S-92 in China